Christmas card display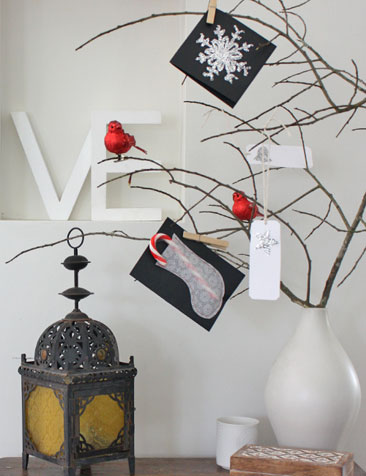 Leave the venetian blinds open and display your Christmas cards a different way this year.
Step one
Grab a discarded branch from a local park or your backyard and peg your fave cards to the branches.
Step two
Hang tags and baubles as well to mix up the look. To tie it in with a colour theme, spraypaint the branch a colour such as silver or white before placing in a pretty vase and displaying on a tabletop or shelf.
You could even have it act as a mini Christmas tree and place mini presents or advent packages underneath.
Browse Kidspot Christmas crafts