Frugal Christmas planning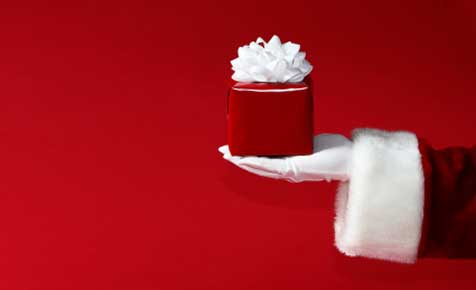 There's more to Christmas than attending the toy sales, drowning in wrapping paper and finding somewhere that sells sticky tape for less than $10 a roll at 10pm on Christmas Eve. While money isn't everything , we all know that living within our means makes for a happier new year than splurging beyond our budget and having a fiscal hangover that hampers all that we want to achieve by the following Christmas.
We've come up with a few tips to help you cut on costs this Christmas time to avoid the post-Christmas fallout:
1. Stop debt before it starts: The first, most important tip is to put the credit card away. It's not worth spending money that isn't yours, and straight after Christmas we've got Back to School costs, so you may not have as much money as you think to pay it off. Increase income: Many stores are looking for Christmas casuals, so you may be able to pick up a few extra shifts with no commitment after the Christmas period. Search "Christmas" on job sites to see available jobs.
2. Clear clutter: This hits two birds with one stone. You can make space for all the new junk, I mean, wonderful new toys, and sell your old treasures to raise a little bit of extra Christmas cash.
3. Shop smarter: If you haven't been looking for gifts online then now is the time to start! You can get a lot of online specials and won't be tempted by all the other bright and shiny things in store.
4. Embrace simplicity: Opt for handmade gifts for extended family and friends. Edible options are always popular, particularly things like these cookie mixture jars which allow the recipient to make their own delicious cookies.
5. Wrap it up: It ends up ripped to bits and on the floor within seconds, yet wrapping paper can still cost a small fortune. Save yourself time and money by shopping at stores and shopping centres that offer free gift-wrapping. Or if you have kids, enlist them to draw on butcher's paper for the added bonus of hours of family fun.
Planning for the big day
I find keeping a Christmas list can help you stay organised but also allow you to feel like you're not about to blow the budget. Christmas can easily overwhelm us and by writing things down, you'll find yourself whistling Christmas carol whilst you tick items off and keep your finances under control.
These are my vital checks that I make to ensure we allocate the right amount of money - and time - to our Christmas plan.
Location
Where will you spend Christmas day?
Will you be at home?
Will you be travelling?
Will you be sharing your time?
Combination of the above?
Gifts
Budget - be realistic, try to avoid impulse buys!
Use the Kidspot Christmas gift planner printable to organise your gifts
Research what to buy - what can you get that is suitable and available at a competitive price?
Wrapping, tags, cards - will you buy, make or dig out what you already have?
Making your own gifts - what, when and who will make them?
If you will be travelling with the Christmas gifts , will you have room in your luggage to pack them or will you send ahead?
Research domestic and International postage deadlines and get these out of the way first.
Menu
If you are cooking a Christmas meal:
How many people are you cooking for?
What time of the day?
What needs to be refrigerated, cooked in an oven, microwaved - how can you minimise the stress on the day?
Do you need to consider catering for children, allergies and dietary intolerances?
What can you make ahead?
Where are the cheapest and best places to shop nearby?
Do you have a wet or hot weather plan as a back up if the climate isn't in your favour?