Craft a Christmas wreath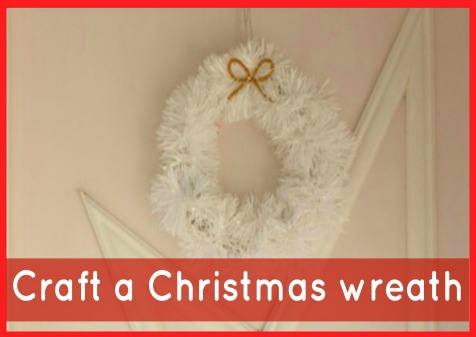 Nothing screams Christmas in the neighbourhood like a wreath on the door. But what happens at night time? Well, of course, the wreath fades into the darkness. Unless you craft yourself this gorgeous Christmas wreath that lights up the house and guides Santa to your doorstep. It's simple.
You'll need:
an embroidery hoop, foam wreath or even just thick cardboard cut into a ring
battery-operated fairy lights.
tinsel
masking tape
Here's how:
Step 1. Gather your supplies.
Step 2. Tape one end of the fairy lights to the hoop and wind the lights around the wreath.
Step 3. Wrap the tinsel around the ring on top of the lights. Make sure you poke the lights through so they're not hidden by the tinsel.
Step 4. Hang the excess lead over the top of the door with the wreath at the length you desire. The battery pack should hang against the back of the door. Tape it in place so it doesn't move and turn on for a twinkly, pretty wreath!
Crafted by The Happy Home Blog.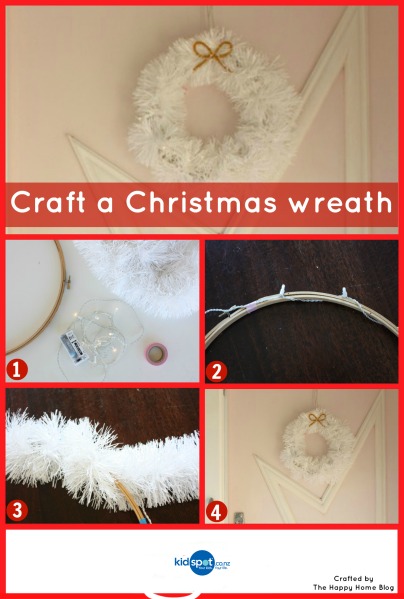 Find more Christmas Activities & Carols