Make your own Christmas decorations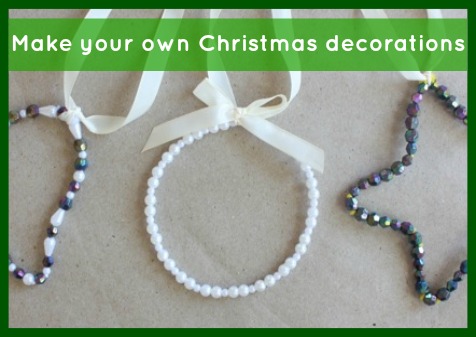 If you're tired of the old decorations and they are starting to date your Christmas tree, here is an easy fix that even the kids can do. Make your own Christmas decorations with this simple Christmas craft.
You'll need:
an assortment of beads
pipe cleaners
a star cookie cutter
ribbon or string
scissors
Here's how:
Step 1. Gather your supplies.
Step 2. Thread the beads onto the pipe cleaner in the pattern you want. We used two different sizes of the same bead for this version.
Step 3. If you need it to be longer, twist the ends of two pipe cleaners together to double the length. Flatten the two ends to the line of the pipe cleaners as best as you can.
Step 4. Bend the pipe cleaner over the point of the cookie cutter to start. Hold it in place as you bend over the other side.
Step 5. Continue it around the whole of the cookie cutter until the end reaches the start.
Step 6. Twist the shorter end (the start) around the longer excess so it's secure.
Step 7. Cut off the excess. Tie a piece of ribbon or string around the star, covering the exposed pipe cleaner as best you can, and hang.
Crafted by The Happy Home Blog.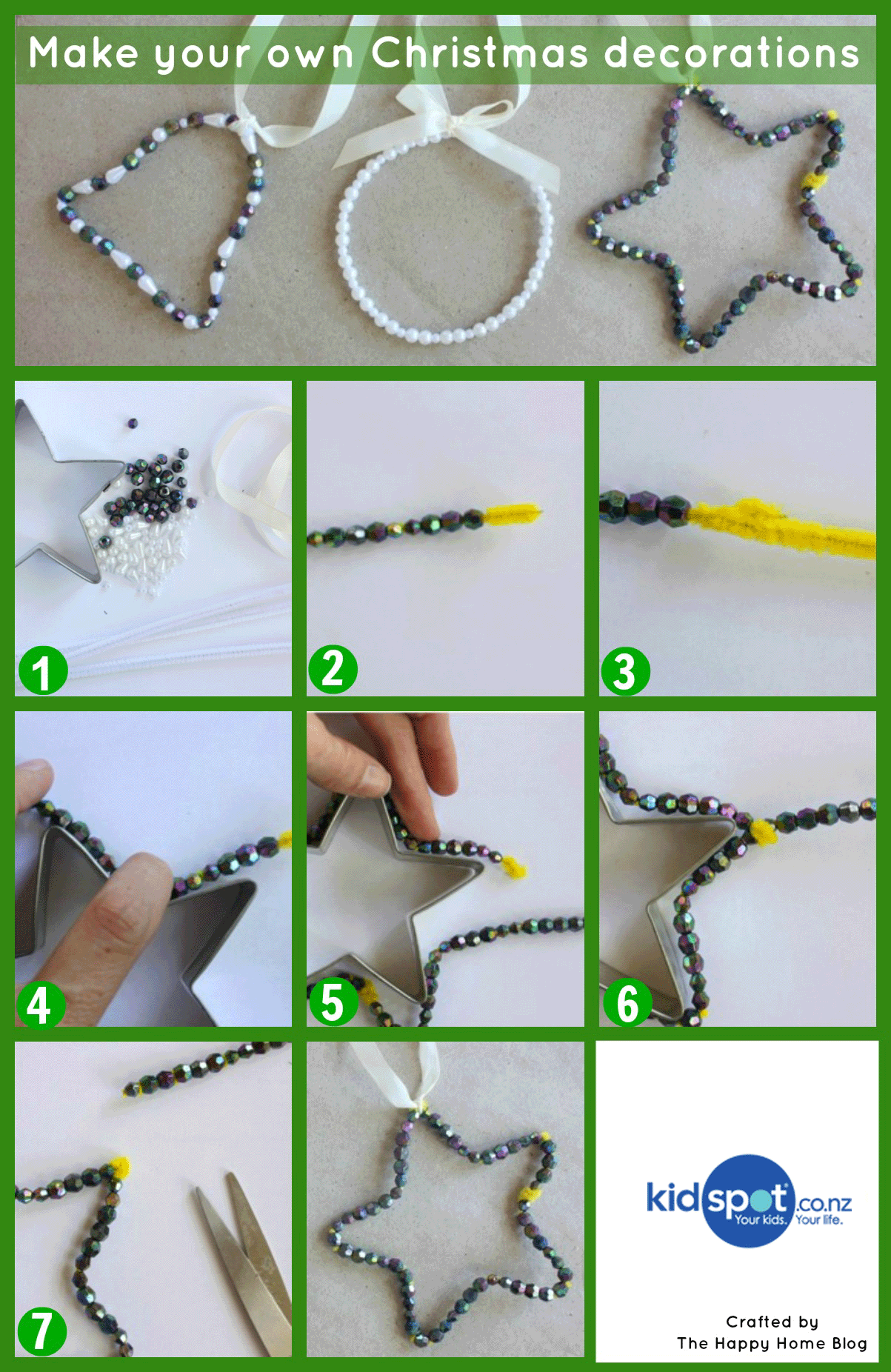 Find more Christmas Activities & Carols
Find More Kids' Craft Ideas and Activities: