Make your own garland: Edible decorations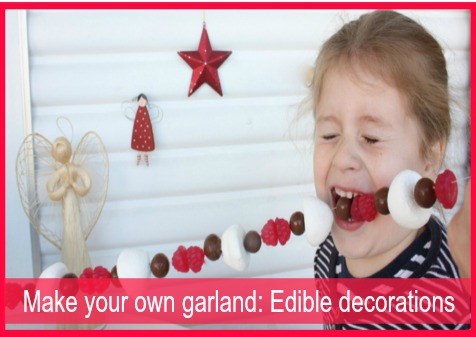 When decorating the tables this Christmas, put a little thought into what might light up little faces for their magical day. This simple solution to the kids' Christmas table will keep them happily entertained - and the adults will be in awe of your creativity. We'll keep it a secret that you found it here!
You'll need:
cotton
a mattress needle
threadable lollies such as Maltesers, marshmallows and jellies like raspberries
scissors
Here's how:
Step 1. Gather your supplies.
Step 2. Thread three strands of cotton through your needle.
Step 3. Start threading on the lollies. Expect your fingers to get a little sticky.
Step 4. Choose a bit of a pattern and hang across the table for the kids to munch on.
Crafted by The Happy Home Blog.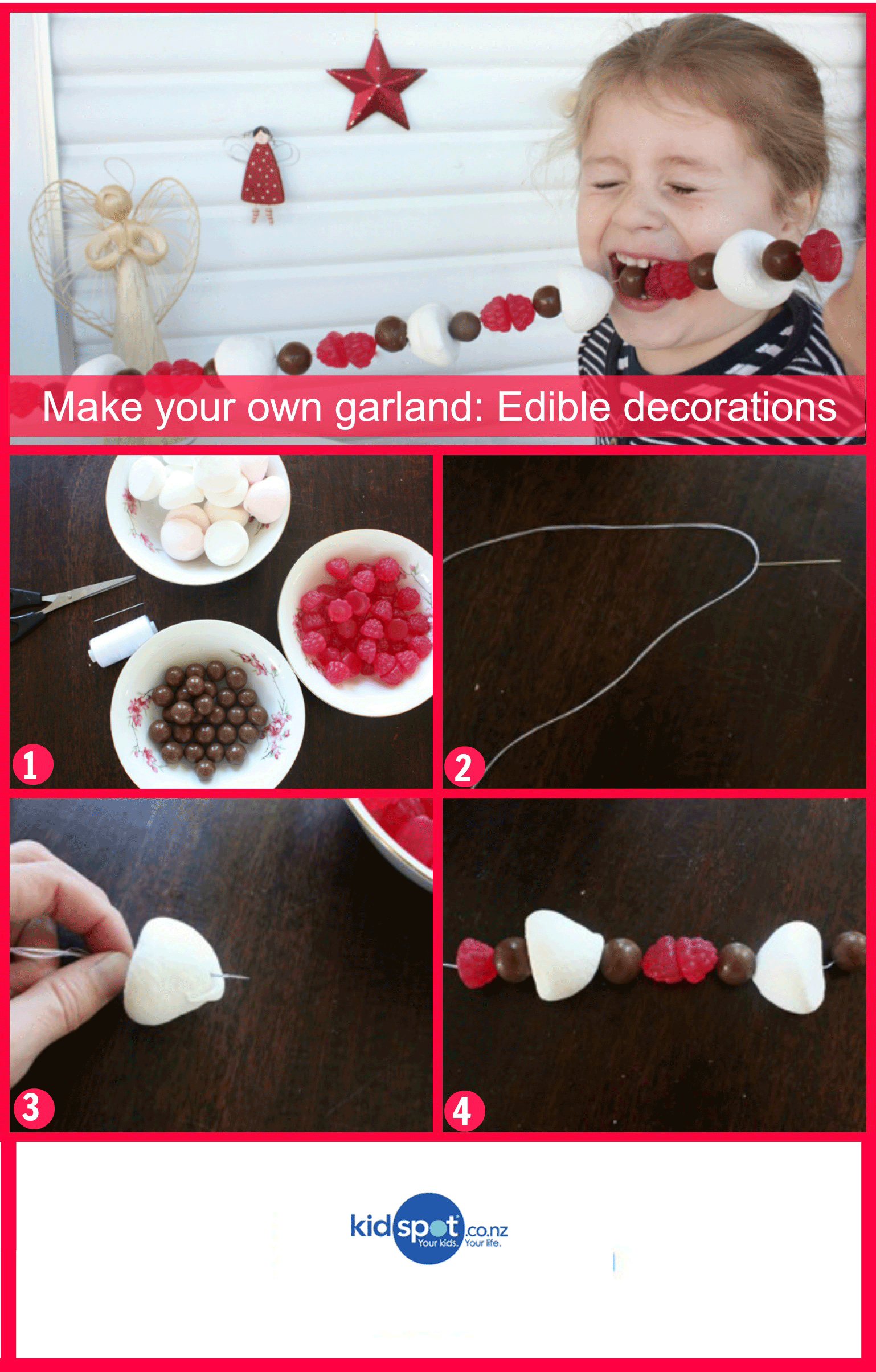 Find more Christmas Activities & Carols
Find More Kids' Craft Ideas and Activities: