Make your own no-sew Christmas garland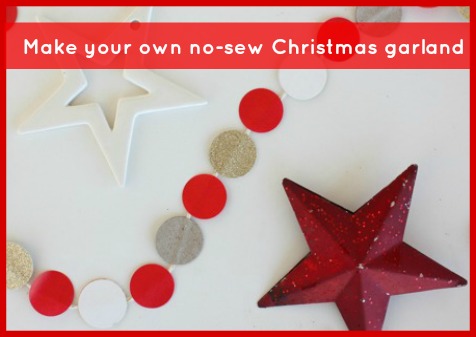 With the rushing about and the Christmas crazies happening all around you, the last thing you want to be doing is to have to sit and sew. Problem solved! A no-sew garland that looks amazing, dresses the table and it's something the kids can do too!
You'll need:
string or twine
dot stickers in colours of your choice
Here's how:
Step 1. Work out the colour pattern of the stickers and start by sticking the sticker on one side of the string, making the string centred.
Step 2. Place another of the same colour on the back of the dot so they stick together, jamming the string in the centre. Repeat in a pattern formation until you reach your desired length.
Step 3. Hang on the tree, above the mantel, across a window or wherever you need a little Christmassy feel.
Crafted by The Happy Home Blog.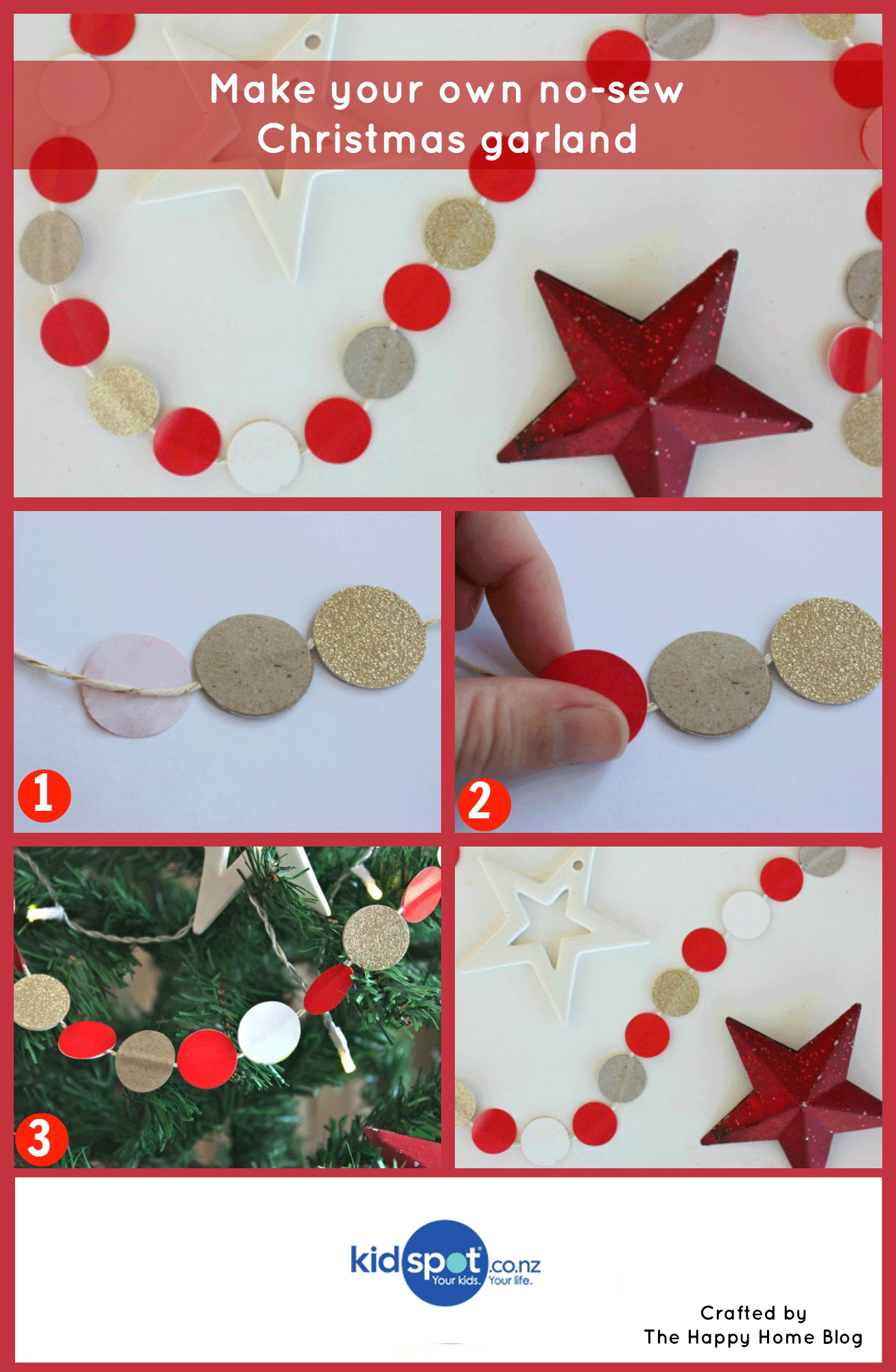 Find more Christmas Activities & Carols
Find More Kids' Craft Ideas and Activities: