Christmas cooking: Play dough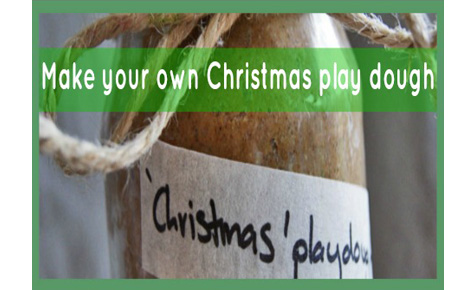 You know the smell of Christmas? Yeah, that smell that everyone refers to! Sometimes it doesn't hit you until the morning of, when the kids are opening their presents and the madness is about to begin. Well, what if we told you that "that smell" could be right through your home in the weeks leading up to the big day and it's simple to create? Here's how!
You'll need:
2 cups plain flour
1 cup salt
5 tbsp cream of tartar
3 tsp ground cinnamon
1 tsp ground cloves
zest of one orange
2 cups water
4 tbsp vegetable oil
Method:
Place all ingredients in a saucepan and mix well. Cook on a low heat for five minutes, stirring often. Turn out onto a work surface lightly dusted with flour and knead, adding a little more flour if necessary, for a few minutes. When not using, store in a jar or airtight container.
Notes:
Have a play with the spices to get the perfect scent.
Try using up any old flour you have hiding in the pantry – it's OK to use the older stuff, it's just for playdough after all!
Don't forget that this makes a great gift when packaged in a jar.