Christmas craft: Make your own Christmas tree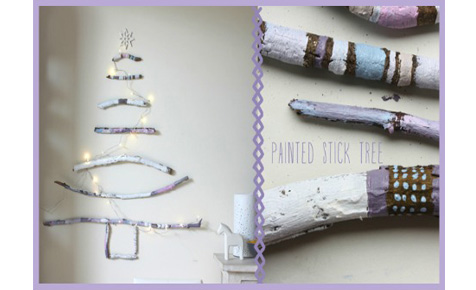 Remember last year when the tree looked tacky and tattered? You vowed that you would toss it out and replace it in post-Christmas sales ... and then you never did! Now the time has come – and we know that you would rather spend the money on gifts than on an over-priced Chrismas tree. Solution? Keep reading! This gorgeous idea saves space, money and precious time hunting down for the right tree!
You'll need:
long sticks
paint
brushes
Velcro sticky wall strips
battery operatedd fairy lights
tree topper (star or angel)
Here's how:
Step 1. Head out on a nature walk and collect your sticks. Once you have them, break them to size.
Step 2. Paint the sticks to suit your decor.
Step 3. Arrange on the wall with your Velcro sticky wall strips in size order, smallest on the top.
Step 4. Drape the fairy lights up and down the sticks and arrange the star or angel on top.
Enjoy your home crafted Christmas tree.
Crafted by The Happy Home Blog.