Gift idea: Hand stencilled mug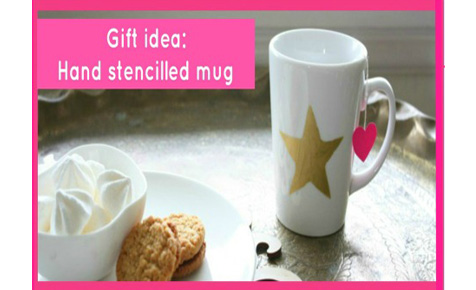 If you find yourself scrambling for last-minute Christmas gift ideas, we have the solution. Great for teachers, ideal for family and perfect for a Kris Kringle, this hand stencilled mug is simple yet effective.
You'll need
a plain white mug
contact paper
a printed shape; simple shapes are best, but you could always try personalising with the recipient's initials
scissors
ceramic paint or permanent marker

How to make your own

Step 1. Gather your supplies.
Step 2. Print out a shape and cut it out. If it's a symmetrical shape, fold it in half.
Step 3. Fold a piece of contact paper in half and line the fold of the contact up with the fold of the shape. Cut around it and discard the star. You've just created your stencil!
Step 4. Carefully peel back the backing tape on the contact paper and stick onto the mug. It can easily warp so do it slowly, a bit at a time. Press in place and smooth it over.
Step 5. Apply your paint or colour in with your marker. Remove the stencil and leave to dry. Follow instructions on the paint packaging. If you've used the pen, once it's dry, place it in an oven, turn it on and leave it for around 40 mins. Then turn the oven off and let the mug cool in the oven. This way the paint won't peel off.
Step 6. You're done! You can either fill it up with homemade biscuits or lollies or you could just wrap and gift!
Notes:
If your initial shape was smudged at all, use a baby wipe to fix or remove smudges.
Crafted by the The Happy Home Blog.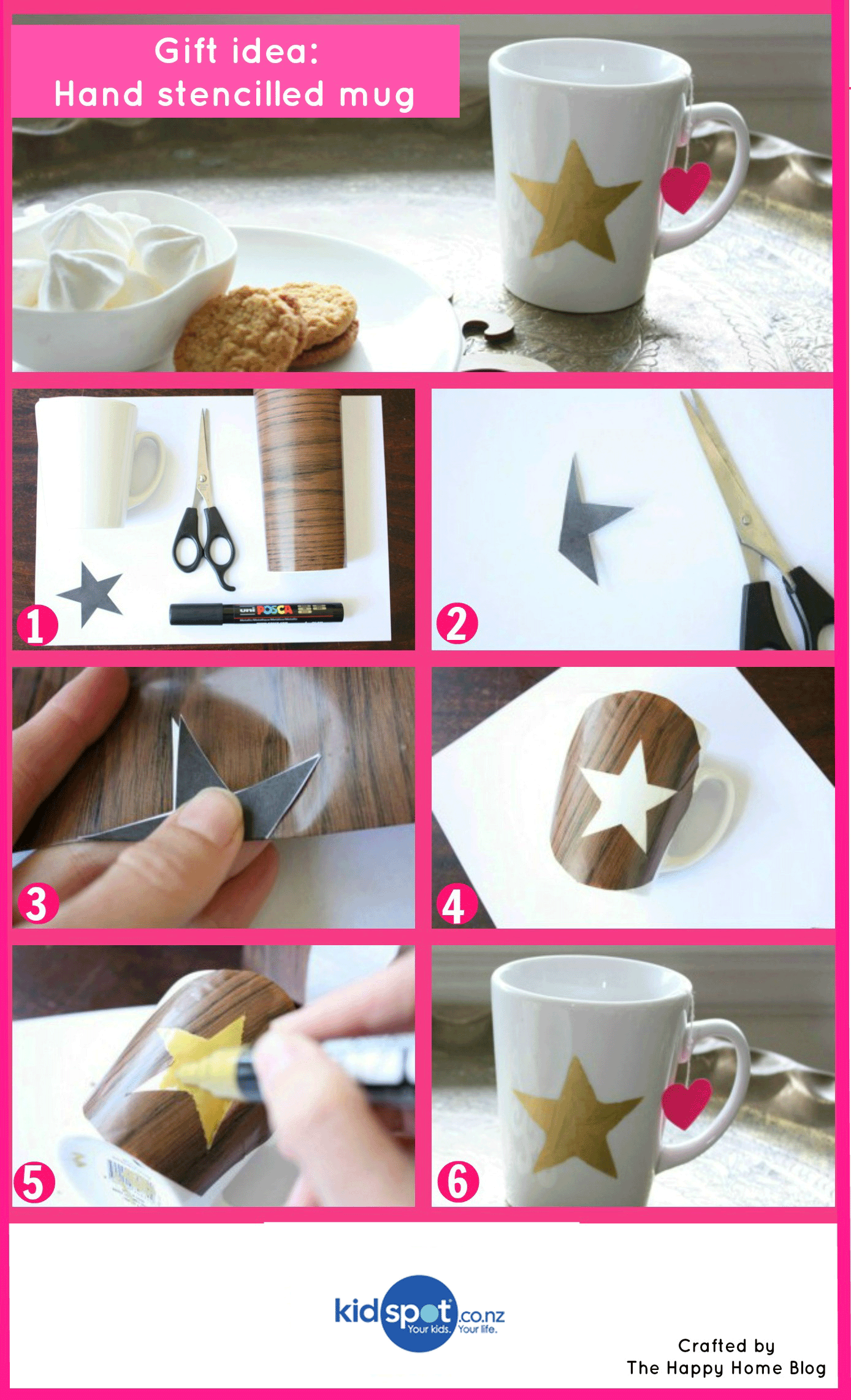 .
Find more Christmas Activities & Carols
Find More Kids' Craft Ideas and Activities: