Gifts of Hope to get parents through tough times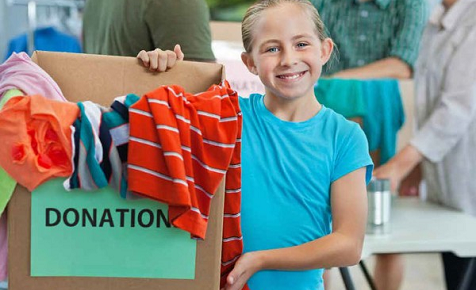 Many of us will remember the excitement of Christmas morning as a child; waiting to see what Santa has left under the tree for us. For parents it's all about seeing that excitement on our children's faces.
But sadly, at least 17,000 New Zealand families won't be able to experience that excitement.
Housing costs and even the security of having a home are very serious worries for many families. The income they have coming in is consumed by rent, electricity and bills, and food becomes expendable. If food is expendable, then gifts and treats are an improbably luxury. I can't imagine how hard it is for those parents to tell their children that Santa might not be coming.
And then there are the costs that follow Christmas. We all know how much it costs to send kids back to school after the break, with all their new books, uniform, shoes, lunchboxes…
Sometimes the only way people can see around the pressure is by taking on high-interest loans, which more often than not, increase the stress.
The positive news amongst all of this is that people and families who are in a better position are able to send serious help this year. You can always donate to charities like your local Mission or Salvation Army, but to some people, this can feel a bit impersonal and detached. That's why the idea of Sallies Gifts of Hope are a great alternative.
As a parent, we understand where the biggest struggles are for other parents, and can choose where we want to help. You can donate a Starting School Kit for the Back to School rush, a Snuggle Pack with warm goodies to get them through winter, or assistance with Parenting Skills sessions so they can learn practical skills for raising children with confidence.
"You cannot help everyone, but everyone can help someone," says Head of the Army's Community Ministries Major Pam Waugh. "Knowing you have helped a family put a roast meal on the table, presents under the tree and that you're also equipping them with the tools to start the New Year in a good space is a special contribution to a season when we want to think about others and not just ourselves."
"Like all of us, these families want to enjoy some special times at Christmas, to swap gifts with each other and make great memories," Pam says. "Why should the children in these families have to miss out on having a great Christmas just because their parents are struggling financially?"
If you find you're struggling with finances this Christmas, you might find these tips helpful for cutting Christmas costs.
You can also look at reducing your debt with these tips.
If you'd like to donate a Gift of Hope visit the Sallies here.