Sensory Santas making dreams come true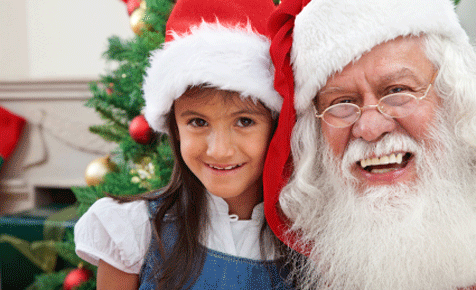 Christmas is such a joyous time, with all the fairy lights, bright colours and jolly Christmas music… but for children with a sensory disorder, those things make it anything but. The sensory overload makes mall visits impossible, and most of these families would rule out the tradition of photos with Santa.
But it doesn't have to be that way, thanks to special Sensory Santa's.
These specialised Santa's have been making the rounds in the news recently. First there was a US family that posted a photo of their son, Braydon visiting a Caring Santa in North Carolina.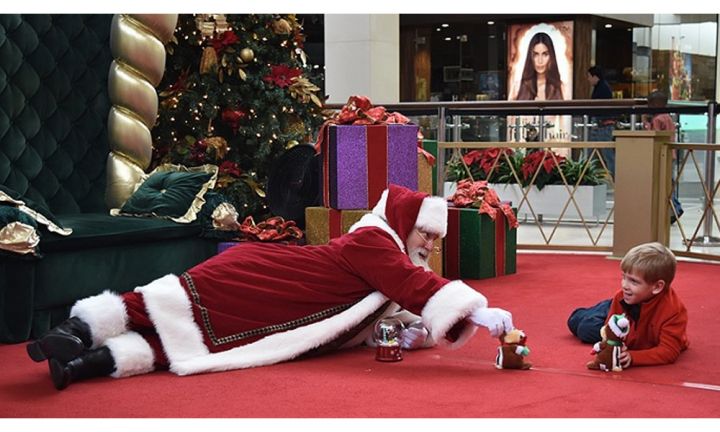 Santa got down on the floor to play with Braydon after he was too shy to approach Santa on his huge chair.
Then a young girl in Middlesborough was overwhelmed with excitement after she was able to tell Santa what she wanted for Christmas, in sign language!
We have our own Sensory Santas here in New Zealand too. Sensory Santa offers private family bookings before the centre has opened for children with special needs and sensory processing disorders. There's no background music, no queues and an understanding Santa. But make sure you book!
There are some locations and dates below, or you can head to the Sensory Santa Facebook page to find out more.
Sensitive Santa at The Palms Shopping Centre:
Saturday 26 November - 7am - 9am
Sunday 27 November - 8am - 10am
Saturday 3 December - 7am - 9am
Sunday 4 December - 8am – 10am
Saturday 10 December - 7am - 9am
Sunday 11 December - 8am - 10am
Find out more and book
Sensitive Santa at Bayfair Shopping Centre:
Saturday 3 December - 8am - 9am
Saturday 10 December - 8am - 9am
Sensory Santa at Botany Town Centre:
Sunday 4 December 8am to 10am
Sensory Santa Photos at Westfield Albany:
Saturday 26 November 7.30am to 9am
Sunday 27 November 8am to 10am
Find more family tradition ideas on Kidspot:
The Christmas Eve Box tradition
Kidspot mums share Christmas ideas