Give a gift the teacher will love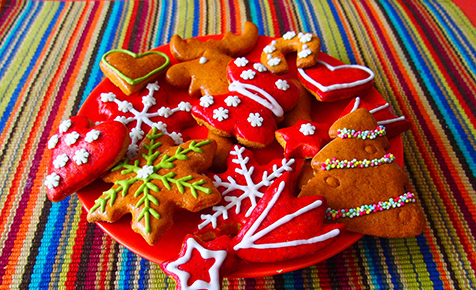 To top off a busy school year during which teachers juggle a busy academic and sport curriculum along with reporting and planning, the end of year frenzy sets in! School production practice, planning for next year, report writing and hot, tired and grumpy children make for a stressful time for teachers
It can be tricky to find just the perfect gift to thank teachers for their time, passion, skill and professionalism so we asked some teachers what they love to receive.
Cards
Whether the card is a bulk buy, hand-made or even a scrap of paper, the intent is appreciated. If it contains a message from you (or even better your child) outlining how the teacher has contributed positively to your child, the teacher will be beyond delighted. A well-written and meaningful card is a gift in itself however if you choose to get also get a gift, don't forget some kind words.
Chocolate and sweets
With 30 plus children in their class, it is feasible that a teacher may be inundated with store bought chocolates and sweets. Again, while the effort you have gone to and the recognition is appreciated, be aware that these may be shared around amongst other staff (especially ancillary staff) - which is not such a bad outcome!
Homemade treats
Take no notice of grinch's who suggest teachers don't like the thought of your child's grimy hands involved in baking a treat for them. Who doesn't love real homemade fudge and other treats. If you can present it in a useful container (not necessarily beautiful but practical is good!) even better. One teacher we spoke to received homemade baking in a Tupperware container one year and she uses the container regularly to this day - and thinks of the boy who gave it to her every time.
Find lovely homemade Christmas treat recipes here
Crafts
Teachers love that your child (or you) have taken the time to get crafty and the internet is groaning with fabulous craft ideas. Crafts are often not as robust and enduring as a store bought gift, so it's possible it may find it's way into the recycling pile.
Find fun Christmas crafts for kids here
Purchased gifts
There is no shame in buying a lovely gift for the teacher. Their only preference is no gimmicky ones - coffee cups with teacher-y quips probably aren't top of the preference list but a beautful coffee cup with scorched almonds in it might be!Take in to account when buying scented items (candles, hand creams) that aromas can be very personal.
Christmas decorations
A teacher we spoke with loved the idea of Christmas decorations - she has some and every year when she decorates the tree she thinks of the children who gave them to her. Store bought or made - they are all appreciated.
Homemade decorations:
Wine, beer etc
With a longer expiry date than homemade baking, this is a great option for teachers... except those who don't drink!
Vouchers
Many teachers spend their own money on classroom bits and pieces so a voucher for a stationery/book supplies store will be appreciated. They could use it to but a book for themselves or items for the classroom and as we all love a discount, if you can only afford a few dollars for a voucher, this in fact will amount to a saving for the teacher.
What succesful gifts have you given teachers ? Or, if you are a teacher, what has been your favourite?