Breastfeeding pressure and when it goes too far
Is society's expectation of breastfed babies putting too much physical and emotional stress on new mums?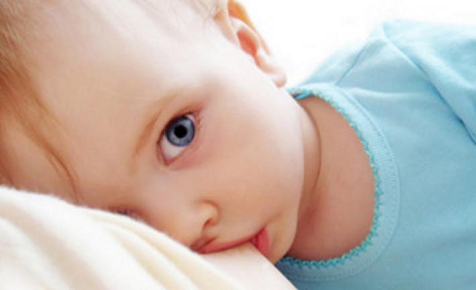 This article originally appeared on news.com.au and has been republished here with permission. By Kate Midena.
Breastfeeding. It's a hotly contested topic that provokes all kinds of strong opinions. Scarlett Johansson takes her breast pump to the Oscars and we love it; other mums breastfeed in the street and we raise our eyebrows.
But what happens when the pressure to breastfeed is so intense that it impacts the health and wellbeing of mother, father and family?
It's a situation father-of-two James* has experienced first hand. His wife persisted at breastfeeding their firstborn for four months to no avail, and when she confessed that she was afraid she would harm their baby, he knew there was something terribly wrong.
"My wife's expectations on herself on becoming a mother set her up for a fall. The type of person she is, it was all about planning," James explains. "She'd planned for a natural birth, a drug-free birth, that she'd breastfeed — it was all set out in her mind. The most ridiculous phrase is 'birth plan'. If you have an idea great, but a plan implies control and predictability, and birth is anything but predictable.
"First of all, our son came three weeks early, so we already had that sense of things of being out of control. He was delivered by caesarean, he had jaundice, we were in hospital for a week, the milk wasn't coming in — already the checklist was out of control.
"I knew things were stressful, but my wife was actually developing postnatal depression (PND). It took her four months to express herself to me. At first I told her it would be fine, but the next morning, it really hit me. It was the worst moment of my life."
James firmly believes that Jen's tipping point came when pressure to breastfeed increased, despite ongoing difficulties.
"Our boy wasn't overly interested in the breast and he was losing weight," James explains. "Different midwives and patient consultants had different approaches, there was no consistency. Some were old school in their approach, some were literally hands on. We tried expressing.
"The pressure was trebled when we started using a tie line. It was so fiddly — we were constantly sterilising it, fixing it to the neck. It was just ridiculous and impractical. The pressure she put on herself to feed and the pressure everyone else put on her ... it just exacerbated her PND. She was fearful she was going to harm him."
While James is the first to agree that 'breast is best', he firmly believes that it's not the only answer, and that persisting when mother and child's emotional and physical wellbeing is in danger is inexplicably dangerous, especially when your baby is losing weight.
"Without talking down the good work [breastfeeding associations] do, there is a level of propaganda associated with breastfeeding," he says.
"It's the people on those forums, the so-called 'boob nazis'. It's the culture of 'We can do it so you can too' and 'Why would you put poison in your child's body' and 'Breastfed babies are smarter' .
"Whether breastfed babies are smarter or more capable, you just have to look around you to know that all kids are different. Long term, looking at somebody growing up and being a healthy and happy person, that should be the outcome of raising a child. Why is breast best if what we're looking for is to create resilient young people who grow into kind young adults? Why is there so much emphasis on it?"
Read the full article on news.com.au here
What was your experience of breastfeeding? Did it take an emotional and physical toll on your wellbeing?
Breastfeeding is best for babies and provides many benefits. Combined breast and bottle feeding in the first weeks of life may reduce the supply of your own breast milk. Always consult your doctor, midwife or health care professional for advice about feeding your baby. This post is part of the Early Life Nutrition story.