Pinterest: what is it and how do I use it?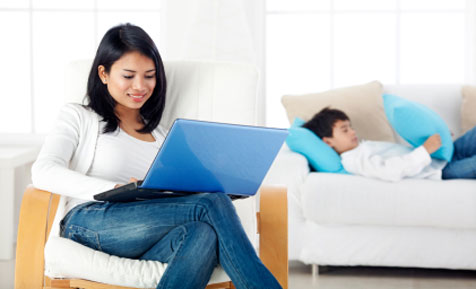 What's all the fuss with Pinterest? Well, apparently it's now the third most popular social network site behind Facebook and Twitter. But is it just another black hole that swallows up your precious time or can it actually be helpful? Here's our guide to Pinterest. We hope you'll be just as excited and addicted as we are about it.
Popular Pinterest
Yes, Pinterest is very popular, especially with women. But how fast the site has grown in popularity is pretty amazing.
According to this article by the Huffington Post, "Earlier this year, TechCrunch reported that the site hit 10 million monthly unique US visitors faster than any other site in the history of the web. And Pinterest kept growing. About a month later, its traffic rose 52 percent, from 11.7 million unique visitors in January to 17.8 million in February."
OK, if you're like me, then numbers do my head in. Bottom line is that Pinterest is an online phenomenon and we women love it.
What is Pinterest?
Pinterest uses virtual pinboards to organise and share online images you find inspiring and interesting. You can organise the boards with different themes, for example, Kids' crafts, Dinner recipes, Books to read, Funny stuff. Or if you're planning a wedding, you can have Dresses, Bridesmaid dresses, Table settings, Venues, etc.
Katie Kavula describes Pinterest on She Knows Living this way:
"You know when you're browsing online and see something you love and don't want to forget? What do you do - email it to yourself? Print it out and put it in a binder? Bookmark it on your computer? Now there's a simple way to compile all of the great things you find online -- from clothes to DIY home ideas to inspiration for your bathroom remodel - on Pinterest!"
"Pinterest is a website that allows you to "pin" things online, just as you would pin them on a real life bulletin board, but instead, Pinterest saves all of your pins on your account so that you can access them easily. Plus, you can follow friends on Pinterest and "repin" things that they have already pinned on your Pinterest boards or browse a live feed of items that are being pinned by strangers when you're searching for inspiration."
How do I get started?
Pinterest used to be invitation only, but thankfully for home DIYers and dreamers everywhere, that is no longer the case. You can now sign up just like any other social media site.
When you set up your account, you can sign in using your existing Facebook or Twitter account, this way it will automatically find friends you can share your "pins" with.
When signing up, Pinterest will suggest some basic boards to start with – just accept these for now, you can always change them later once you get the hang of it.
Finding friends to follow
Katie Nelson, who wrote a tutorial on Pinterest at The Daily Digi, gives this advice: "Your Pinterest experience will be completely shaped by who you follow. You will see "pins" from the people you choose to follow and so they will create the content of the site. I feel like it's important to have a few inspirational and safe friends to follow to get you started. Then you can refine your own interests as you explore and become more comfortable.

"When you create your account, you might be automatically following others from the social network you used to sign in. You will also be automatically following the Pinterest account. I immediately "unfollowed" Pinterest because they do repin links and images that I might not feel comfortable having my children see."
Using the Pin It button
Next is to set up your Pin It button on your browser. Katie, at She Knows Living, says "Once you're on, the next thing you'll need is the 'Pin It' button installed in your browser toolbar. This magic little button is what allows you to pin things online. Installing the button is very easy -- when you're in your Pinterest account, look to the upper right-hand corner and hover above 'About', then click on 'Pin It Button' and follow the directions to drag the button into your toolbar.

"Or instead of using the 'Pin It' button, you can also copy and paste links from sites you like, and it will search for photos from that page, which you can then pin. You can also upload photos from your computer."
The easiest way to repin is to browse the pins already on Pinterest; if you see something you like, hover over the image with your mouse and an option to "repin" or "like" it appears.
Pinterest etiquette
With so many images being shared, there is also the issue of Pinterest etiquette. Katie, at The Daily Digi, uses this rule of thumb: "It's best to follow good general guidelines that would apply to any social site such as; polite and kind comments, not infringing on copyright, crediting the original sources, and avoiding too much self-promotion. Pins are meant to be shared on Pinterest, but occasionally, someone might ask to have a pin removed because of a copyright issue."
Hope that gets you started on the wonderfully addictive world of Pinterest. Happy pinning! (Oh, and don't forget to check out Kidspot's boards on Pinterest.)
Find more My Spot Life articles:
This article was originally written by Jolanda Waskito for our sister site kidspot.com.au and has been adapted for kidspot.co.nz