My kids are watching your off-field behaviour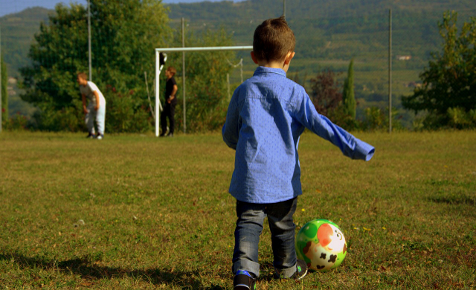 I'm sure I'm not the only Kiwi who over the past few weeks (maybe even months) has gasped at news of another disgraced sports star. Most recently was Dan Carter drink driving, which was quite a shock. Whether by media design or nature, he always seemed to have a good head on his shoulders. As a husband and a father, I could not believe he would be so reckless. Now Ali Williams has been arrested on possible drug charges.
Rugby is a part of our culture, and its link to this bad behaviour off the field has got to hurt. But it doesn't really feel like it is hurting. Carter issued an apology and the story quickly went away. It will be interesting to see what way the Williams' story goes. He has always had a bit of a "bad boy" image, and this story will play into that image too.
Sporting heroes
For many of our sporting elite, once their glory days on the field or water are over, they will go on to sponsorship roles or to the media as a presenter or commentator. They might become the face of a charity close to their hearts, or become a motivational speaker. But in most cases their lives are public and as such they are role models particularly for children and young people from the moment they hit the big time.
I remember once walking down the road with my children in the late afternoon. A car drove past with men hanging out the windows, one of them was holding a sporting cup. Another mother stopped near us and shook her head at them. "There go your heroes, boys", she said to her sons. I felt as sick as I'm sure she did.
Role models
Now, I'm pretty realistic about these things. I realise that they are grown adults and they will make choices every day that may or may not be aligned with my own ideals. Drinking is a part of our culture as much as rugby and other sports are. That much is undeniable. It would be hard to expect every adult to be tee-total perfect especially when on tour or playing outside of New Zealand. However, there still needs to be some professionalism.
I try to be sensible when I'm out and about because I'm a role model too. My own kids are watching, even when I think they aren't. Those same kids are listening to the radio and gasping in shock at celebrated New Zealanders and their behaviour. These stories do help me start a conversation about making good choices. I tell my children that if they are ever out and can't get home safely, they can use a taxi or call me. We talk about drugs and why we have to be careful taking medication we aren't prescribed.
How do you feel about these sporting "bad boys"?
---
This blog was written by Kym Moore. Kym loves to write when she isn't working, hanging out with her two awesome daughters, or spending time with her awesome husband after bedtime.
---
NB Comments are moderated by Kidspot and must not contravene our Terms of Service.