Reduce, Reuse, Recycle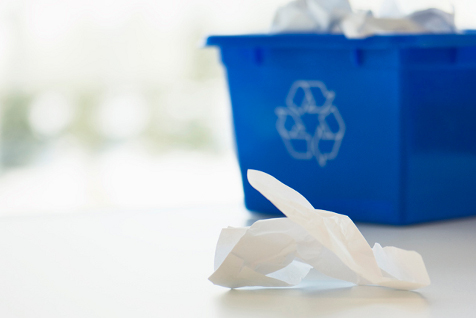 More than any other time in the history of mankind, humanity is extremely aware of how we are stripping our planet's resources at an alarming rate. There's a multitude of ways that we can reuse items and reduce the waste that we create in order to keep our planet clean and green.
Tips around the home
Up to two-thirds of household rubbish can be reduced, reused or recycled. Reducing rubbish lowers carbon emissions, saves energy and resources, and cuts your rubbish disposal costs
Pack litterless lunchboxes using reusable tubs instead of bags and wrap
Use the back of old bills and letters for scrap paper
Bring your own reusable grocery bags to the store
From trash to treasure - give away or sell unwanted items such as toys and clothes
Teach your children about recycling and make sure that the whole family knows what waste can be recycled
Hunt out the best bargains and buy second-hand and pre-loved goods
Produce a weekly meal plan and shop from it so you're not creating waste by throwing away food that doesn't get used
Find out from your local council what you can and can't recycle. Some councils have special recycling depots for e-waste
Take control of your rubbish before it even enters your home. Reduce the amount of rubbish your household produces by buying concentrates and refills, or buying in bulk, giving you less packaging for more product
In the garden
Turning your organic waste into compost is not only great for the garden; it reduces your rubbish as well. Leaves, weeds, grass clippings, kitchen scraps and paper can all be turned into compost
Make your own mulch for the garden and save water as well as reducing what may have otherwise gone to landfill
Grow your own herbs - save money and avoid the need for the supermarket packaging
Get pickled! Preserving food is a great way to make the most of the last of the season's crop of fruit and vegetables
Worm farms break down your organic rubbish into nutrient-rich compost and 'worm juice' that can then be used in your garden
Top tip
In 2016, Kiwis utilised a new initiative to recycle soft plastic at local supermarkets and retail premises. Over 100 tonnes of plastic shopping bags, bread bags, frozen food bags, confectionery and biscuit wrap, toilet paper wrappers, pasta and rice bags, chip bags, and courier bags - basically anything plastic that can be scrunched into a ball - was dropped off in special recycling bins.