Children and water safety at the beach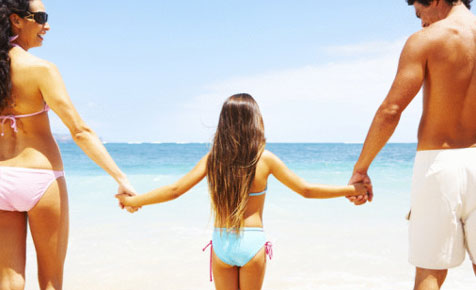 Ah summer days at the beach - we dream of them all winter. But don't let your dream turn into a nightmare. Here are some top tips to keep water safe at the beach:




At the beach

If there are Surf Live Savers, always swim between the flags
If you need help, raise your arm and call for help. Keep calm
If the sea is rough, do not go in
Never swim alone or at night or while under the influence of alcohol or drugs
Never run and dive into the water
Even if the Surf Life Savers are on hand, never let your young child in the water without an adult
If you get caught in a rip, do not panic. Paddle and swim parallel to the shore toward the breaking waves. Don't fight the rip
Always make sure at least one adult is looking out for the child/ren. Take it in turns and have a formal handover between adults
Floating on a lilo or similar is fun in the pool, but not wise at the beach as it is easy to get dumped by waves or carried out by currents or wind.
For more beach safety advice, visit WaterSafety New Zealand


Remember, drowning is a silent action and can take only a minute. You will not know if your child needs help if you are not watching them.


Find more Summer articles
This article was written for Kidspot. Resouces include
WaterSafety New Zealand