Check ups for newborns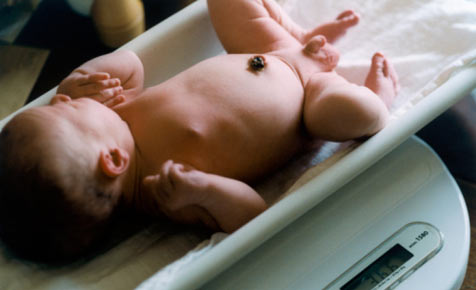 What happens at check-ups?
Your newborn will receive several check ups. You are entitled to a daily visit from your LMC or midwife while you are receiving inpatient postnatal care and then 5 to 10 home visits by a midwife including 1 home visit within 24 hours of discharge from a maternity facility.

As part of these visits there should be a detailed clinical examination of the baby within the first 24 hours of birth and again within 7 days of birth.

You will probably look forward to the check up's because it's normal for mums to worry about everything from bowel movements to colic, breastfeeding problems to developmental milestones. And it's always comforting to find out the baby's weight and height and check where they sit on those percentile charts that new parents become obsessed with. Don't be alarmed if your baby loses five to eight percent of weight in the first few days due to post-delivery fluid loss. Breastfed babies tend to lose more than those fed formula because they only consume a small amount of pre-milk colostrum. Most will regain their birth weight by day 10, double their weight by month six, and triple it in a year. LMC's spend a lot of time poking and prodding the abdominal area to check internal organs, joints for dislocation, as well as hands, feet and genitals. They will also check muscle tone development and reflexes. A range of tests will also be carried out in these first few weeks.

Your LMC can also help you with breastfeeding and nutritional needs. They may also chat to you about your general wellbeing and the support you are receiving at home.


Your LMC needs to give a written referral to a Well Child provider before the end of the 4th week following birth and a transfer of care of the baby needs to take place before 6 weeks from birth. Another examination of the baby should occur before this transfer takes place.

Find More:
Entitlements to visits following your baby's birth
Screening tests for newborns

This article was written for Kidspot, New Zealand's favourite parenting website. References includes the Maternity Service Notice 2007, and kidshealth.org.nz.