Post Natal Psychosis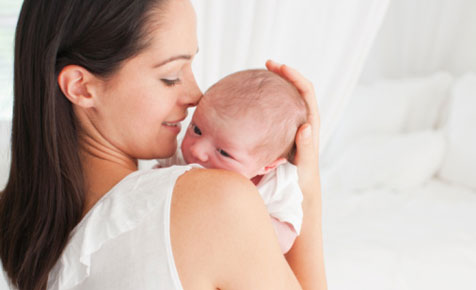 While Post Natal Depression (PND) affects up to 16 per cent of women who give birth in New Zealand, Post Natal Psychosis (PNP) is much more rare.

A serious condition, it affects around 1 in 700-1000 mothers and usually begins to appear in the first 3-4 weeks after delivery.

What is PNP?
According to the Post and Antenatal Depression Association , the term psychosis covers a group of mental illnesses where there is a loss of contact with reality. PNP, although relatively rare, is severe, and requires emergency, specialist treatment by mental health professionals in an in-patient psychiatric unit. It is considered to be a psychiatric emergency, as the safety of the mother and her infant may be at risk.

There is no real known cause of PNP, but theories suggest that biological changes in pregnancy and childbirth may trigger it. Other factors which may contribute include:

a genetic predisposition
previous mental illness
environmental
social and psychological stress factors
What are the symptoms of PNP?:

Symptoms are generally very obvious and characterised by severely disturbed mood and behaviour. They include:
wild mood swings, from elation to withdrawal and tearfulness
thought disorder (which may be apparent in the mother's speech)
delusions
hallucinations
sleep disturbances
failing to recognise or accept that help is needed

The possibility of suicide or infanticide is very real with PNP. The mother will possibly not recognise the need for action. If you have any concerns about yourself or a friend or family member, get some help. Visit the Post Natal Pyschosis Support Group for details.

How is PNP treated?

Treatment involves hospitalization and, usually, medication. Other therapies, such as counselling, relaxation and more, may begin once stability is regained. Despite the acutness and severity of the disorder, recovery is usually complete, with a 20 per cent recurrence rate in future pregnancies.

Related articles:

Post natal depression
New mothers' support groups
Baby's first year


This article was written for Kidspot, New Zealand's leading pregnancy and parenting resource from sources including BeyondBlue, PANDA and Black Dog Institute.