Post natal depression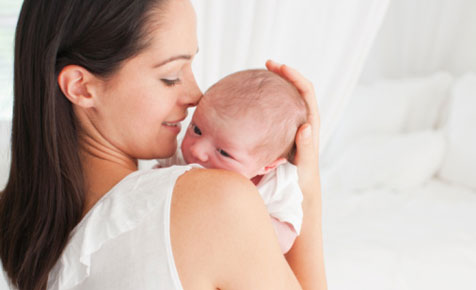 While two out of three women will experience the Third day baby blues, around 16 per cent of women giving birth in New Zealand will be affected by Post Natal Depression (PND). While it sometimes sets in right after delivery, PND can also sneak up on a Mum, taking months or even a year to develop.
What is PND?
PND is the name given to depression that a woman experiences in the months after the birth of her baby. The signs and symptoms include:
Loss of appetite
Increased irritability and frustration
Feelings hopeless or out of control
Feeling anxious and worried for no good reason
Little or no concern about your appearance
Inability to sleep or excessive sleep
Crying spells
Negative thoughts about yourself or your baby
What causes PND?
As with any kind of depression, there is no one definite cause for PND. According to Beyond Blue, it's likely to result from a combination of factors, including:
a past history of depression and/or anxiety
a stressful pregnancy
depression during the current pregnancy
a family history of mental disorders
experiencing severe 'baby blues'
a prolonged labour and delivery complications
problems with the baby's health
difficulty breastfeeding
a lack of practical, financial and/or emotional support
past history of abuse
difficulties in close relationships
sleep deprivation
being a single parent
having an unsettled baby
having unrealistic expectations about motherhood
moving house
making work adjustments (ie, stopping or re-starting work)

What is the treatment for PND?

PND can be treated in a range of ways.


Pyschological treatment - or counseling can help to change negative thoughts and feelings and aid recovery by encouraging involvement in activities.
Medication - can play an important role in assisting the management of PND from day to day.

What can I do to help myself?

While depression makes motivation difficult, there are things you can do to assist your own recovery. These include:
See your doctor for professional diagnosis and assistance
Seek out other mothers in your neighbourhood, including those who also have PND
Ask friends or family members to look after your baby to give you some time to yourself
Spend time with your partner to help nurture the relationship
Take things one step at a time
Try to eat a balanced diet.

For more ideas, visit Post Natal Distress Support Group.


Read more here:


This article was written for Kidspot, New Zealand's leading pregnancy and parenting resource from sources including Beyond Blue, The National Depression Initiative Black Dog Institute.