How to find a babysitter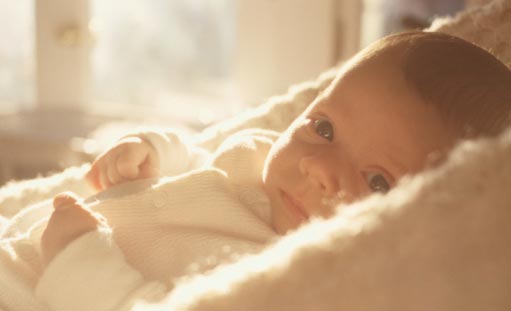 If you aren't fortunate to live around relatives and friends who are able to watch your baby at the drop of a hat, it's a good idea to line up a sitter for both scheduled and last-minute outings that you, your partner and your baby are all comfortable with. But where do you find one?

Personal recommendations from pediatricians, neighborhood parents and local teachers are always your best bet. Ask around at every opportunity you can. (Also ask around for reasonable rates since different areas pay different amounts.) Local newspapers and bulletin boards might advertise babysitting services, or you can always put out an ad yourself. The internet has sites that connect parents with childcare options, particularly in major cities.

Your interview process for a full-time sitter will obviously be much more extensive than those hired a few hours a week, but it's important to really get to know the person you're planning on hiring:
Find out his or her current schedule and available days. You don't want someone cramming you in between a full-time job, night classes and band practice
Always ask for references
How extensive is their experience with children, and more specifically infants?
Have they ever fed, burped and changed a baby?
Do they have a drivers license and a car? While some preteens are perfectly capable of taking care of children, you probably won't want to leave an infant with anyone under 15. Of course every young adult is different, so use your best judgment
Inquire about smoking, drinking and drug habits, and make sure to spell out the rules regarding bad language, music choices and personal guests
Are they trained in infant CPR? Baby first aid?
Why do they enjoy working with infants?
Watch how the potential sitters interact with your baby.
Most importantly, listen to your own intuition. If the sitter is only watching the baby on special date nights or other evening events, have him or her come to the house about a half an hour early during the first visit. It's important to get both the sitter and baby comfortable with one another, as well as show him or her where all of the necessary baby products are located
Your baby might need time to get adjusted to this newcomer, so have the sitter come around 15 minutes before you have to leave during the next two subsequent visits. Luckily your baby probably hasn't developed stranger anxiety just yet, so the transition should be fairly smooth.

Make sure your sitter has a list of emergency phone numbers, directions for tasks like heating up a bottle and putting your baby to sleep, and a general knowledge of your parenting philosophies and rules. [

Related stories

This article was written by Linda Drummond for Kidspot, New Zealand's leading pregnancy and parenting resource.