Natural medicines and supplements and breastfeeding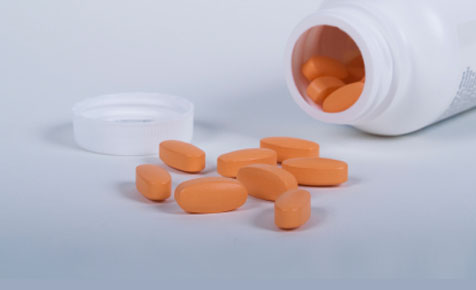 There are many medications that are safe to take when you're breastfeeding, but always get the green light from your doctor - even with over-the-counter medications. Because small traces of the drug can get into your milk, there are some drugs that are safer than others, and some that can even slow your milk production. Check out the Safe Fetus website for more information on specific drugs.
As for herbs, just because they're grown in nature doesn't mean they aren't as powerful and potentially dangerous as other medications. The bottom line is herbal remedies haven't been studied enough to know their true effects. Err on the safe side and avoid them where possible, including herbal tea believe it or not. If you do choose to drink herbal tea (which is usually fine every once in awhile), choose reliable brands that clearly label their ingredients. Varieties like orange cinnamon, lemon, raspberry, and rose hip are considered safer options, but avoid Echinacea, ginkgo and ginseng along with unfamiliar ingredients.
Related stories:

Medicines and breastfeeding
Breastfeeding benefits
Breast care

This article was written by Linda Drummond for Kidspot, New Zealand's leading pregnancy and parenting resource with additional information from Queensland Health.