Secrets of buying back to school supplies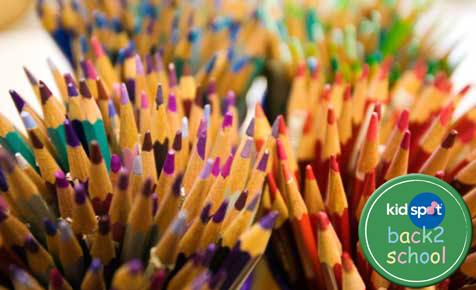 Okay, you know all about buying the uniform, school bag, lunch box and drink bottle - here are a few things you may not have thought about....these are the little extras that can go a long way to making school life even better.
Food flasks
The traditional "thermos"-style container is a great lunchtime accessory when your child grows weary of boring old sandwiches - and they will. Left over pastas, fried rice or even a heated-up sausage roll with sauce can be stored in these, and your kids will start loving lunch again.
Laminator
This little machine will be working over time, laminating class contact lists, term calendars, homework grids and project sheets.
Ribbons, coloured hair spray and dress-ups
It seems every other week there's a dress-up day, crazy hair day or "wear a colour" day, all for a gold coin donation. And you'll always find out the night before. So keep a cupboard of all things fancy dress.
Never-ending supply of lead pencils and rubbers
For homework and to replace the lost ones at school.
A3 and A2 pieces of coloured paper
It's the preferred medium for every project so always have a few stored away.
Label maker and indelible markers
You'll need to label everything if you ever plan to see them again - uniforms, hat, drink bottles, musical instruments, books, balls and everything else that ends up in the school bag.
Family calendar
With all the school events, activities, and birthday parties, you'll need a good diary system to manage your child's social, sporting, educational and cultural life.
Extra school tops and bottoms
You think you'll get uniforms washed and ready for re-use throughout the week but there will be times you just can't. Or your child will leave them at a friend's or lose them in their messy room. So splash out on an extra top or two to cut back on the stressful morning search. Some schools have second-hand racks which make for perfect uniform standbys.
Raincoat
To keep your child dry during the walk in and out of school because it's amazing how often it's pouring at drop-off and pick-up time (so you'll need to keep an umbrella in the car too).
Find back to school educational tools: