Support person: Helping each other & supporting yourself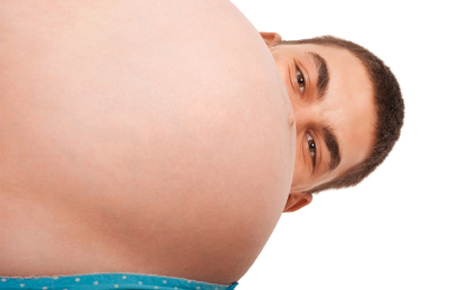 You will need to help each other learn and adjust to your new roles of parenting. It is important to be sensitive to each other's needs. Sometimes these needs are obvious, while others may need to be verbalised and talked about. How you communicate with each other can create the desired and needed response, or conversely it can cause the other person to withdraw, or even feel hurt. Respecting each other as competent carers of your baby will foster confidence for both parents, and make you both able to take on the role of helping each other.

Supporting yourself
While the woman is still a priority for your support during the early weeks, it is also important to support yourself. You may wish to consider the following:

Eat well. If your partner spends time in the hospital, make sure you stop for regular meals. You may like to join family and friends for dinner, before going to the hospital to visit your partner and baby. If this is not possible, try to make sure your meals at breakfast and lunch times are healthy and substantial. Avoid skipping meals while she is in hospital, otherwise you may fall into a crumbling heap when she comes home and needs you.
Rest and sleep. If the labour has been long, make sure you catch up on the sleep you missed out on during the labour and birth. It may be hard to fall asleep initially (especially if you are buzzing and on a high), so use this time to phone family and friends (providing it is of a decent hour!) When you feel yourself beginning to fade, go home (take a cab if you are too tired, or get someone to pick you up). Turn the phone down (or off) and leave the baby's time of arrival, length, weight and name (if you have one already) on the answering machine. Close the blinds, turn the alarm clock off, and go to sleep.
Arrange to have a massage if you are feeling sore and tired, or do something to just nurture yourself, after giving so much out during the labour and birth.
Find other support articles: