Caesarean - possible birth plan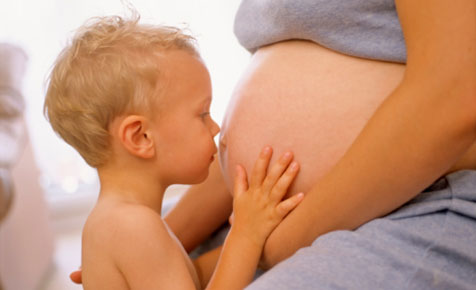 Many women like to make a birth plan for their labour and birth. if you have a planned Caesarean, you can still have a birth plan. Below is a list of what you might like to include. You can add, change or delete any aspects to suit your needs. Just remember it is not a contract and is simply a list of your preferences. Make sure you discuss it with your LMC prior to the Caesar date.
Woman's name...................................................
What you like to be called (e.g. Katherine or Kate)..............................
Partner or support person's name.............................. (This is the person who you intend to be with you in the operating theatre)
The doctor performing the operation (if known).............................
The anaesthetist (if known).........................................................
This plan outlines our preferences. We understand that the plan may change. In the event that the operation is not affected by complications my partner and I would prefer:
The anaesthetic to be discussed with us outlining the benefits and risks of each choice. We understand there may be medical reasons affecting the preferred choice of anaesthetic. Our preference at this stage is for:
An epidural
A spinal
A combination of spinal / epidural
General anaesthetic (made asleep).




I would like my partner to be present if an epidural and / or spinal is being used or I would prefer that my partner / support person be close by if a general anaesthetic is being used.
I would like my child (ren) to be with me on the ward before and / or after the Caesarean operation and wait with our support person (name and relationship to you) in the ward, while I am being operated on.
I would like to have the surgeon give us a running commentary of the operation to let us know what is happening OR I would like my partner to engage me in conversation so I am distracted
We would like the sterile screen lowered so I can see the baby being born (epidural or spinal only).
I would prefer that no one announces the sex of the baby, we would like to discover this ourselves.
We would like to have photos taken or a videotape of the birth of our child. I would like my baby to stay with me until the suturing is finished OR I don't mind if my partner and baby leave after I hold the baby for a while to be weighed and (bathed- optional) and dressed OR I would like my partner and baby to wait for me in the recovery room.
I would like to try to breast feed my baby in recovery (or while being sutured if possible, although most babies aren't interested in feeding for 30 minutes or so).
I would like to be taken to the intensive care nursery (if the baby is unwell) after leaving recovery to spend time with my baby.
We would like to donate the blood from the cord (if available).
I would like to have my placenta kept for me to look at (when convenient). OR I would like my placenta kept so I can take it home.
We would like my baby to have an injection of Vitamin K after the birth (or oral or none).
Thank you for considering our / my needs ..............................
Find more: