Help your daughter become confident about her body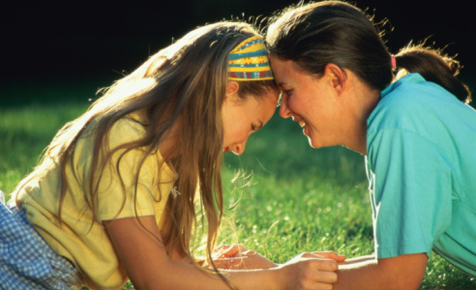 A young girl's body goes through massive changes during puberty, the only time her body goes through bigger changes is during the first year of life. It's no wonder then that your daughter may be struggling to cope with the new body she has, it's likely she'll feel a little self-conscious or even embarrassed about it. For some women these feelings can last a life time. Help your daughter become confident in her body during puberty and you could instill great values for the rest of her life.
Learn to love yourself
The best and biggest influence a mother than can over a daughter is the way she responds to her own body. If you're positive about the way you feel about yourself, this will rub off on her. If she hears you talking badly about how you look or about your weight, she'll feel that it's a big issue. If you learn to love yourself you can be a fantastic role model for your daughter, even if you have to fake it at times. Who knows, it may do wonders for your own self-image!
Teach her to love her body
It's always good to boost her self-esteem by complimenting the way she looks. If she's feeling embarrassed about her developing breasts or hips, remind her that one day they will do amazing job in creating and nourishing a new life. Let her know that a woman's body is a miraculous thing. Teach your daughter to respect her body and keep it healthy with good food and exercise. If you feel she's overweight, don't focus on the weight aspect, instead encourage healthy eating and being active. Sport can be a great way for a girl to gain confidence in her body and if it's something she enjoys, it can be a great habit to take into adulthood.
More than just looks
When you boost your daughter's self-esteem, don't just focus solely on how she looks. Tell her she looks great and is clever, nice, funny, friendly and all those other very important characteristics. Help her realise that her worth is based on more than just how she looks. If she is feeling down about her looks, don't trivialise her concerns, they are probably very big and real for her. Let her know you understand how she's feeling and help develop ways she can feel good about herself. It's likely that she sees the constant stream of images in the media of how she's 'supposed' to look and this effects how she feels. Help her to identify that a lot of the images are not realistic. Point out her own good characteristics and those of people she knows. Teach her to be kind to herself and others around her.
This article was written by Corinne Draper for Kidspot. Sources include Better Health and Kids Help.
Find more Tweens to Teens articles