10 sweet recipes to fill the lolly jar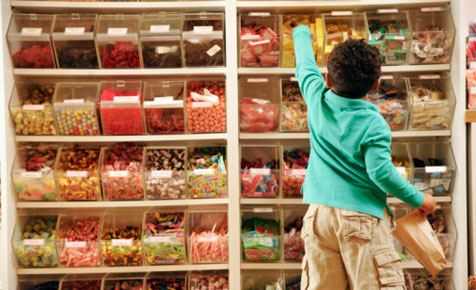 No need to raid the lolly aisle in the supermarket now that Kidspot has compiled these sweet recipes you can whip up in your own kitchen. Some of these confectionery recipes are fiddly and you must be careful boiling sugar in front of curious kids (who may not be able to resist dipping their fingers in something that could leave a nasty burn). Still, the family's sticky grins will have them showering you in sweet-as-sugar behaviour in the hope that you whip up another batch for them soon. Try making these 10 homemade sweet recipes to fill the lolly jar:
Homemade sweet recipe #1: Honeycomb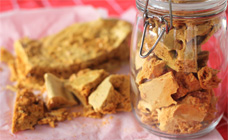 Cooking and eating honeycomb rates pretty high in the fun department. Your kids will love watching this delicious honeycomb bubble and froth as it cooks - just be sure not to let them too close to the pot during the cooking stages. Wait till the honeycomb cools and you can break into shards.
Try the Honeycomb recipe
Homemade sweet recipe #2: Easy fudge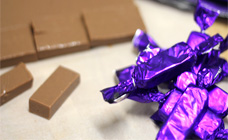 This chocolate fudge recipe is oh-so-easy yet oh-so-good. You can mix and match to create different flavours, and most of the ingredients could already be in your pantry.
Try the Easy chocolate fudge recipe
Homemade sweet recipe #3: Lollipops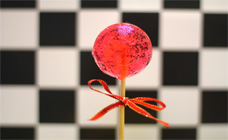 These adorable little lollipops make the sweetest of treats and the smile you'll receive when you hand your child one of these homemade Chupa Chups makes this recipe worth the extra effort.
Try the Lollipops recipe

Homemade sweet recipe #4: Toffee drops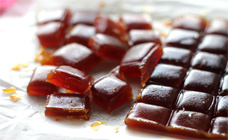 Toffees are the perfect recipe to try if you want to make your own homemade lollies. This golden hard toffee recipe is delicious and pretty cheap to whip up.
Try the Toffee drops recipe
Homemade sweet recipe #5: Vanilla fudge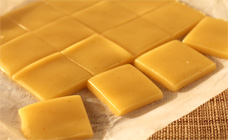 For a fudge that is foolproof, check out this old-fashioned vanilla fudge recipe. Not only is it easy, it allows you to introduce kids to creamy candies. Yum.
Try the Vanilla fudge recipe
Homemade sweet recipe #6: Rocky road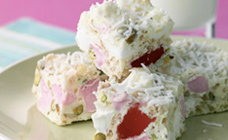 Rocky road is a kid favourite, and this white chocolate version is no exception. This rocky road recipe is not only super simple - it adds some extra flavours and textures to make each mouthful a real delight.
Try the White chocolate and rice bubbles rocky road recipe
Homemade sweet recipe #7: Chocolate rabbits
Who doesn't love a chocolate bunny? This easy recipe will turn you into a whiz-bang chocolatier. But why stop at bunnies? There's a whole animal kingdom you could make if you buy the right moulds.
Try the Chocolate rabbits recipe
Homemade sweet recipe #8: Caramels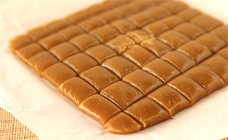 These creamy, dreamy caramels are a snap to whip up and make great gifts. The added touch of salt gives them a tangy taste that any child will adore.
Try the Caramels recipe
Homemade sweet recipe #9: Peppermint cherry balls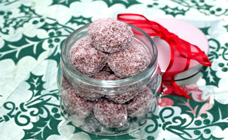 Cherry chocolate mint balls make a lovely sweet treat. This crush, mix and roll recipe is perfect for little confectioners to help with. And they will just love tasting their wares.
Try the Peppermint cherry balls recipe
Homemade sweet recipe #10: Marshmallows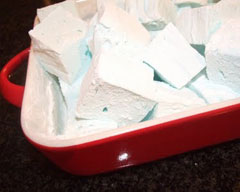 If fluffy, gooey and chewy score big in the fun food department, these marshmallows hit the trifecta. This homemade marshmallow recipe is so good, you'll never bother with store-bought again.
Try the Marshmallows recipe
More homemade candy recipes
Other party food recipes and ideas