Technology needs for school
By
Jo Harris (with editing by Kidspot NZ)
|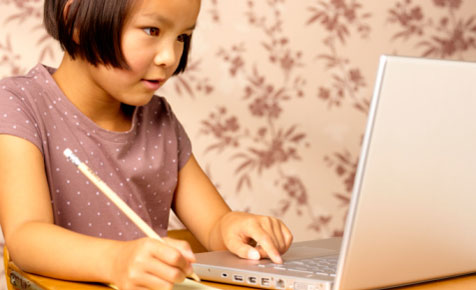 If you've ever wondered just how much computers and technology have changed the world, then simply stick your head inside a school classroom. You'll be greeted with some slick technology you never knew existed. It's quite normal for classrooms these days to have interactive whiteboards, high definition video conferencing and even 3D gaming. It may sound elaborate, but it's all in the name of e-learning!
What's more, owning a home computer these days is seen almost as a basic human right, rather than a privilege. And the biggest mistake parents make when purchasing computer equipment for their kids? Getting gear that is too high-tech or gadgety for their kids' needs, and in the process, spending way more than is necessary.
So here's what you need to know about buying a computer kit for your tech-hungry kids:
Desktop Personal Computer (PC)
Considered the workhorse of the computer world, a home PC is suitable for watching movies, playing games, doing homework and Facebooking. Practically all new desktop computers have more than ample specifications to do all these tasks. Look for those with a higher processor speed and RAM (random access memory) but consideration should also be given to the video card and graphics capabilities. The best choice is to ask for recommendations or get advice from the retailer.

Always look for a PC with a DVD writer and HDMI output so the kids can connect it to your home TV, if they wish. Monitors should be no smaller than 20 inches. If the kids want to make video calls, using programs like Skype, then you will need to buy a webcam and a microphone. Desktop PCs tend to cost around $1,000 and up - this should be ample for homework and assignments. If you're a tech-savvy family that loves creating videos and downloading big music files though, you may want to consider a more expensive model with more capabilities.
Laptop
This is the portable version of the home PC. If you buy a new laptop there is little need to worry about specifications apart from making sure that, like the PC, it also has at least 4MB of RAM, wireless connection, HDMI output, built-in webcam/microphone and a DVD player.
On average, kids can expect to get two to three hours out of a fully-charged laptop battery before they will need to plug into a power socket. Schools that allow laptops in the classroom may have adequate power supplies but having the option to use a low-power mode is a must. Laptop monitors tend to be much smaller than PC monitors, averaging 15-18 inches. Expect to pay upwards of $500 for a laptop with an occasional price tag of $400.
Chromebook
Chromebooks are becoming more and more popular with schools that have a BYOD policy. They are usually cheaper than a comparable laptop with the main difference being that Chromebooks are designed to be used while connected to the Internet and the majority of applications and documents are stored in the 'cloud'.
Tablet
The iPad is the most well-known tablet currently available. Tablets are even more portable than netbooks and their battery life can also extend up to 10 hours. They are mainly used for Facebooking, surfing the web and viewing media content (books, films, music) while on the go. iPads are less suitable for users who require heavy keyboard activity such as homework and word processing. If the kids have a long bus ride to and from school, they can easily use the iPad for assignment research, or they can download books and spend the journey reading.
When buying a tablet, look for a wireless connection and 3G/4G connection, the ability to increase memory and a screen size which is not too small but not too bulky either. Tablets can cost from as little as $100 but you do tend to get what you pay for. Low cost tablets can be less responsive while, as an example, an iPad or Samsung tablet that costs more will provide a much more user-friendly experience. If you're buying a tablet for school use, be sure to check the school's minimum requirements.
USB drive
A data storage device, like a USB drive or stick, enables kids to move files from one computer to another. Some schools may even permit kids to hand in their assignments on a USB stick. Costs range from $4 to about $80 and the price difference is mainly about storage size (in GB). If they just need space for a few small files and a few photos, a $4 device with 4GB of storage will do the job fine. If they want to store the home video library or photo collection on their USB stick, you should consider options that offer more capacity.
Software
On top of their hardware needs, kids also need user-friendly software. Most computers will come with nothing more than Windows, an internet browser and an email program if you are lucky. For a good word processing and spreadsheet program, you can't go past Microsoft Office. The Home and Student versions of MS Office includes Powerpoint for presentations, Word for document writing and Excel for spreadsheet work, and costs about one-third of the price of the commercial versions at around $100. Bear in mind that there are some very good free programs available, such as Open Office, which can be downloaded easily off the web and will do the same job. Open Office is fully compatible with MS office and can help lower your technology costs.
Websites
Once they've got the computer all wired up, the kids will want to hop online asap! Here are some great educational websites to save to your 'favourites', that will ensure learning and surfing go hand-in-hand:
Final tip
Remember when buying a BYOD device for your kids, take advice from the school. They will usually have set minimum requirements for RAM, screen size and operating systems. It's also important to remember that the 'latest technology' that is available today, will be superseded tomorrow by something bigger, better and shinier. Buy only what you need, and try not to get sucked in by promotional jargon and the promise of a 'bargain'.
Back to school shopping tips:
More back to school tips and ideas: