Lunch box safety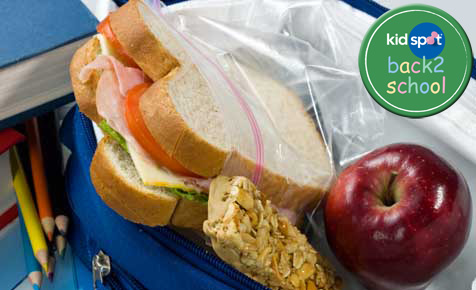 The lunch box is a wonderful thing - it stops sandwiches getting squished in school bags amongst books and pencil cases. However the lunch box can be risky, creating potential food safety problems that could turn your lovingly prepared school lunch into a dose of food poisoning.
Lunch boxes need to store food safely for up to four hours or more from when your child leaves home and eats lunch around midday or 1pm. Lunch box safety is particularly important in the heat of summer.
Parents also need to prepare food safely to make sure bacteria don't get into lunches, thereby avoiding the growth and contamination of food poisoning bacteria.
Before handling food, wash hands with soap and warm running water and dry thoroughly. Lunch boxes should also be washed thoroughly before reuse. Children should also be encouraged to always wash their hands before eating.
Foods that are prepared the night before, such as sandwiches, should be frozen overnight and then taken out for each day's school lunch. Suitable foods to freeze are: bread, cooked meat, cheese, baked beans or vegemite.
Choosing an insulated lunch box or one with a freezer pack, or including a frozen pottle of yoghurt can work to keep perishable foods cooler and avoid bacteria growing.
Perishable foods such as dairy products, eggs and sliced meats should be kept cool, and eaten within four hours of preparation. Don't pack these foods if you've just cooked them - first cool in the refrigerator overnight.
If including leftover meals such as meats, pasta and rice dishes, ensure you pack a frozen iceblock into the lunch box
Healthy drinks, such as water and milk can be frozen overnight and then stored in your child's lunchbox, helping to keep it cold. A carton of yoghurt is perfect!
Make sure that while at school children keep their lunches in cool places and away from direct sunlight.
If possible, prepare the lunch the night before and store it in the refrigerator.
Lunch foods that can be safely stored in an uncooled lunch box and eaten at room temperature include fruits and vegetable, jams, breads, crackers, cereals, peanut butter (check your school allows it), biscuits and cakes.
Lunch box recipes
Lunch box tips
Back to school shopping tips:
More back to school tips and ideas: