Top lunch box ideas from Anna Gare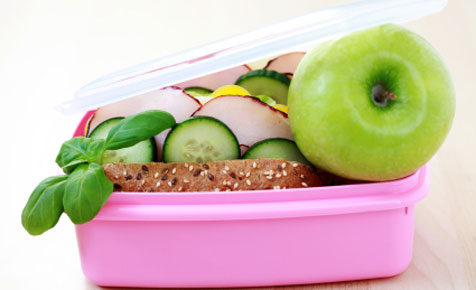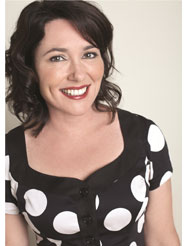 Junior Masterchef judge and mum-extraordinaire, Anna Gare, can pack a mean lunch box. For more than 14 years Gare has been making interesting and appetising school lunches for her kids - and she still loves it! In fact, she confesses, "my husband and I have fights over who is going to make the kids' lunches. The only way you can go to school with your kids is through their lunch box."
And although she may do it with a little more flair and imagination than the rest of us, it's really not that hard to replicate Anna Gare's approach to lunch box-making. Gare always focuses on three important elements when packing lunch for her kids:
• Variety – Making the same thing day after day gets a little boring! Why not mix it up a bit?
• Health – A nutritionally balanced lunchbox with home-made food is essential
• Surprise – An element of surprise in the lunchbox keeps kids interested in eating. The surprise doesn't have to just be about the food,"sometimes I might write them a note on the skin of their banana!" she giggles.

So, for a delicious lunchbox spread that will have the whole schoolyard talking - try one of these Anna Gare specials:
Lunch box idea # 1 – Make the most of leftovers
"I always cook extra so there are plenty of leftovers for lunchboxes the next day," says Gare, whose favourite leftovers include either a beautiful big leg of lamb, chicken schnitzel or tasty meatballs. "Leftovers don't always have to be put in a sandwich," she says, "sometimes I cut up the leftovers and put it with a salad, or wrap the meatballs up in a lettuce leaf."
Lunch box idea # 2 – Use frozen bread
"I make sandwiches from frozen bread (or rolls), as it makes the lunch stay nice and fresh. My kids love long rolls - you just cut them in half when they are frozen and you can fill them with whatever you like: meat, cheese, ham and salad." To ensure ultimate freshness, Gare wraps her pre-made roll or sandwich in foil and then puts it in a brown paper bag – this fool-proof tip means lunch is always cold and fresh but never soggy!
Lunch box idea # 3 – Jazz up fruit and veggies
Chopped up vegie sticks, also known as crudités, are great for the lunchbox because "kids eat them without even realising it," says Gare, who insists you can make anything interesting by just adding a novelty factor. "Put some Philadelphia cream cheese inside a celery stick or put three strawberries on a skewer. Make something that's fun to pull out of their lunchbox," she says.
In fact, Gare believes that adding fruit skewers to the lunchbox menu is a proven way to get kids to eat fruit, "especially if there is a surprise in the middle, like a marshmallow," she adds. Another of Gare's favourite lunchbox creations is what she calls an 'apprange' - half an apple and half an orange stuck together. The orange keeps the apple from discolouring, and the kids delight in the oddity of two fruits in one!
Lunch box idea # 4 – Get dipping
Gare is a big fan of putting natural corn chips into a lunchbox alongside half an avocado "because then the kids can just dip it in!". And if their palate allows, "you can even put a little bit of sauce in the middle of the avo – like something Mexicany," she enthuses. Corn thins, Cruskits or other crackers that are unflavoured and low in salt are great with avocado, too. And if your kids aren't avocado fans, try including a small pot of humus, or another kind of dip, to spice up their lunchbox.
Lunch box idea # 5 – Be natural
"Be wary of colourful packaging that is designed to make kids want that product in their lunchbox," warns Gare. Many supermarket yoghurts fall into this category – some have too many additives and others, way too much sugar. Gare always buys yoghurt that is 100 percent natural and adds her own flavouring at home. "If it needs to be sweet, you can add some natural jam or tinned fruit," Gare says. "I don't let my kids have anything with preservatives or additives." But that doesn't mean they are without a treat every now and then: "It's not hard to make your own muesli bars or Anzac biscuits and jazz them up with a bit of dried fruit or a cheeky chocolate button or two!" says Gare.
Lunch box recipes:
Lunch box tips:
Back to school shopping tips:
More back to school tips and ideas: