Lunch box snacks to make from scratch
Sick of forking out every week at the supermarket for expensive lunch box snacks? Create these easy lunch box treats which are just like the store-bought snacks, but made by you. Kidspot Kitchen brings you the make-from-scratch versions of the packaged lunch box treats kids enjoy.
If your kids like Roll-Ups, create these homemade fruit leathers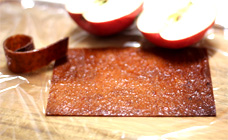 Kids love Roll-Ups in their lunch box, but mums don't. They're not only expensive, but laden in sugar and artificial colours too. Make your own healthy fruit leathers with this recipe - minus the price tag and scary additives.
Try the Homemade fruit leathers lunch box recipe
If your kids like muesli bars, create these homemade muesli bars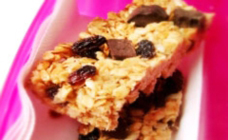 For a muesli bar that tastes just like the supermarket kind, give this homemade version a whirl. Kids will love the flavour and being energy-rich they will fuel little brains right through afternoon classes.
Try the Homemade muesli bars lunch box recipe
If your kids like Yogo, create homemade chocolate puddings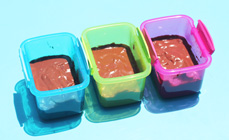 What child isn't a fan of Yogo? Ditch the pricey, supermarket-bought Yogo and make your own on-the-cheap with this recipe. It's creamy, chocolate-y and as yummy as the real thing. Just pack it into small containers and kids will never know the difference.
Try the Homemade chocolate pudding for lunch boxes recipe

If your kids like LCM bars, create these mallow bars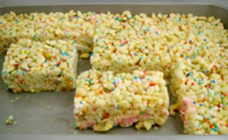 For a sweet treat just like LCM bars, try these mallow bars. This recipe can be whipped up quick with just a few ingredients, looks like actual LCM's - and makes the best lunch box reward after a big morning of school work.
Try the Homemade marshmallow bar lunch box recipe


If your kids like Nutella, create homemade chocolate spread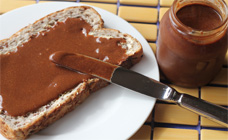 You can make your own chocolate, hazelnut spread for kids' sandwiches with this easy recipe. It not only looks and tastes like Nutella, but costs a pittance to make as well.
Try the Homemade chocolate and hazelnut spread for the lunch box recipe
If your kids like donuts, create your own iced or plain donuts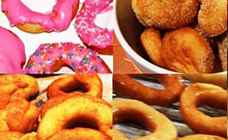 Cinammon covered, glazed or strawberry iced - donuts are a guaranteed hit with any child. Save money at the canteen by making a batch from scratch.
Try the Homemade donuts as a lunch box recipe
If your kids like cheesymite scrolls, create your own cheese and vegemite scrolls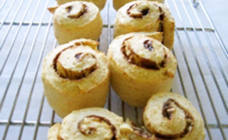 This cheesymite scroll recipe is just as good as those in any top-notch bakery. The vegemite will fuel kids for those afternoon classes - plus they freeze well for future snacking.
Try the Cheese and vegemite scrolls lunch box recipe
If your kids like finger buns, create your own iced finger buns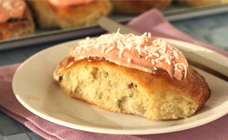 This finger buns recipe will put any supermarket equivalent to shame. These sweet buns are fluffy, loaded with juicy sultanas and covered in a gooey pink icing....
Try the Homemade iced finger buns lunch box recipe
If your kids like packaged pikelets, create your own homemade pikelets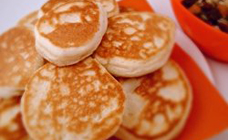 Whether you pack them into lunch boxes straight up, or with a little container of jam or honey, this yummy pikelet recipe will put a smile on any child's face. They also cost a fraction of the cost of store bought ones, so why not batch cook and freeze them for later?
Try the Mum's homemade pikelets for lunch boxes recipe
If your kids like Arnott's Monte Carlo biscuits, create your own version of Monte Carlos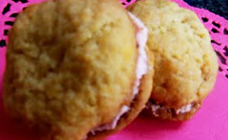 Sick of your kids fighting over the last Monte Carlo biscuit? Surprise kids by packing this homemade version into their lunch boxes. This recipe is surprisingly easy and cheap, tastes just like the real thing and may just to start a wave of class-wide lunch box envy.
Try the Homemade Monte Carlo biscuits for lunch boxes recipe
More lunch box recipes
Other kids' recipes and ideas