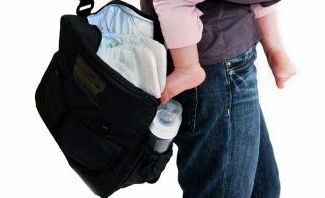 Travelling with kids
Too often the mere idea of travelling with your kids in tow can make you feel very old and tired. Just getting into the car and driving out of the city for a well-deserved weekend away can seem filled with unsurmountable obstacles. The preparation, the packing, and the unhappily restrained kids in the back seat… it just seems easier to stay at home until they're eighteen.
But if you're properly prepared and well-informed before you leave home, travelling with kids can be a fun and extremely rewarding experience. By travelling with your kids, you'll get to create family memories together that will last their – and your- lifetime. And there is nothing like a little travel to make you really appreciate home.
As with travel at any age, there are the obvious pitfalls that you can avoid if you're organised - a problem as minor as running out of nappies can take the shine off your holiday if you're delayed in an airport with a stinky child - but occasionally there are more serious and complicated issues that need to be overcome; Australian parents travelling overseas with their children may encounter legal difficulties ranging from issues relating to family law (such as child custody or support issues) to questions about children's passports, but these too can be overcome with a little forward planning.
Common Sense Advice. Share your experiences, tips and advice on the Kidspot Forum.
This article was written by Ella Walsh for Kidspot.