Rad reads for older primary children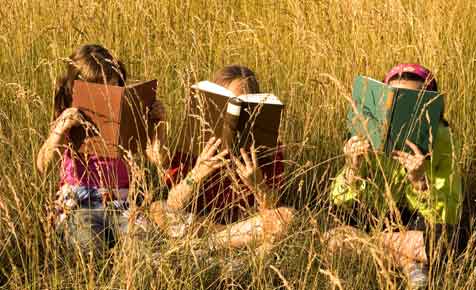 Perfect for the upper primary/intermediate age group, these great books will keep them occupied these school holidays!


RRP $19.99, large paperback

Wonder by R.J. Palacio


Wonder is the funny, sweet and moving story of August Pullman. Born with a terrible facial deformity, this shy, bright ten-year-old has been home-schooled by his parents for his whole life, in an attempt to protect him from the stares and cruelty of the outside world. Now, for the first time, Auggie is being sent to a real school – and he's dreading it. The thing is, Auggie's just an ordinary kid, with an extraordinary face. But can he convince his new classmates that he's just like them, underneath it all?

Through the voices of Auggie, his big sister Via, and his new friends Jack and Summer, Wonder follows Auggie's journey through his first year at Beecher Prep. Frank, powerful, warm and often heart-breaking, Wonder is a book kids will read in one sitting, pass on to others, and remember long after the final page. Teacher notes are available for this book.

RRP $6.99, paperback

Middle School: The Worst Years of My Life by James Patterson

This heart-warming and uproariously funny novel from bestselling author James Patterson is filled with over 100 brilliant illustrations and is ideal for fans of the Diary of a Wimpy Kid series.

Rafe Khatchadorian has enough problems at home without throwing his first year of middle school into the mix. Luckily, he's got an ace plan for the best year ever, if he can pull it off. With his best friend Leonardo the Silent awarding him points, Rafe tries to break every rule in his school's oppressive Code of Conduct. Chewing gum in class – 5,000 points! Running in the hallway – 10,000 points! Pulling the fire alarm – 50,000 points! But when Rafe's game starts to catch up with him, he'll have to decide if winning is all that matters, or if he's finally ready to face the rules, bullies, and truths he's been avoiding.

RRP $19.99, large paperback

The Worst Thing about My Sister by Jacqueline Wilson

This fantastic new story from mega bestselling author Jacqueline Wilson is all about the trials and tribulations of having a sister!

Marty and Melissa couldn't be more different. Marty loves her Converse trainers, playing football, hiding in her secret den and helping her dad with his DIY. But Melissa loves Justin Bieber and all things pink, girly and pretty.

The sisters can manage to live together, despite their occasional scraps, but then Mum tells them they have to share a room. For Marty, having to share her bunk beds and lose her private sanctuary turns out to be the very worst thing about having a sister. But the girls soon discover that being too close for comfort can have unexpected consequences, and when an accident happens, they realise they are closer than they thought.