Immunising for whooping cough
By
Kidspot Team for Ministry of Health
|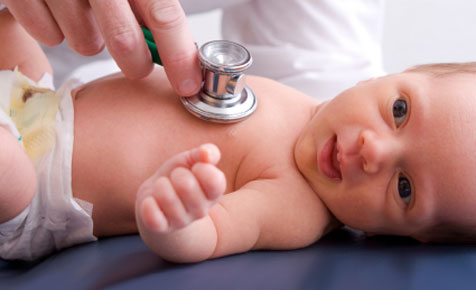 Whooping cough (Pertussis) is a highly contagious bacterial infection spread by coughing and sneezing.
How can you protect your baby from whooping cough?
The best way to protect your baby against whooping cough is to immunise them on time: at 6 weeks, 3 months and 5 months old. Then protect them again with immunisations at 4 and 11 years old.
If you are pregnant, you can reduce the risk of your baby catching whooping cough by being immunised before, or just after, your baby is born, However your baby still needs to be immunised on time, every time.
Babies are not well protected from whooping cough until they have had all three doses. Delaying immunisation puts your baby at higher risk of catching the disease. about 84% of babies are fully protected once they have completed the first three doses of the vaccine.
What about older children and adults?
Unlike some other infectious diseases and vaccinations, the immunity to whooping cough decreases with time. This means that people can catch whooping cough some years later even if they have been immunised in the past of have previously had the disease. Many babies often catch it from their older siblings or parents, often before they are old enough to be immunised.
It is therefore important that adults caring for babies and older siblings are up to date with their immunisations. Being immunised for whooping cough while pregnant can also provide added protection for baby.
Where do you go for whooping cough immunisations?
Whooping cough immunisation for children are free. Simply make an appointment with your doctor or practice nurse today. Find more.
Find more about whooping cough
This article is was written for Kidspot in conjunction with the Ministry of Health. For more information you can visit www.immunise.govt.nz or call 0800 IMMUNE (0800 466 863)