Protecting kids eyes
By
Kids Eyes and Kidspot
|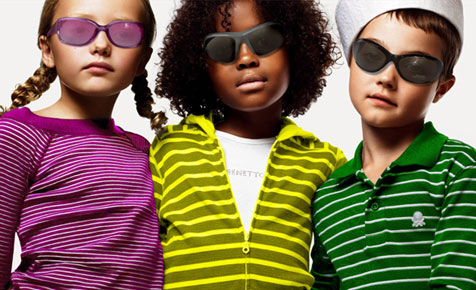 We all know the slogan about keeping safe in the kiwi summer sun – slip, slop, slap and wrap. But whilst throwing the sunscreen in the car when you're headed to the beach, popping on a rash top and keeping those hats permanently pinned to heads is second nature to most of us, it's the "wrap" part of the safety message that many of us are missing. Wrap, of course, refers to wrapping on a pair of sunnies. Sunglasses are important for the health of a child's eyes – even more than for an adult.
The Importance of Eye Health in Children
Sunlight UV (ultra violet) rays can cause permanent damage to children's eyes. UVA, UVB & UVC (Ultra violet) rays can damage children's eyes all year round but the most harmful rays are three times greater in the summer months than the winter months. Overcast and cloudy days can still cause damage as 90% of UV rays may penetrate clouds.
The World Health Organisation (WHO) advises that children's eyes are more sensitive than adults to harmful UV rays and up to 80% of a person's lifetime exposure to UV will occur before age 18. Children's eyes are especially vulnerable to UV rays because they haven't developed the same natural protection as adults. UV light can cause damage to the eyes including cataracts and macular degeneration in later life.
Did you know?
Shade will only give up to 50% protection from UV Rays
40% of UV Rays penetrate water to a depth of 50cm
Sand reflects up to 15% of UV Rays
New Zealand's Climate
In New Zealand we are blessed with summer weather that normally allows for plenty of outdoor fun in the sun. But just as you would check the weather forecast before heading out on the boat, a quick check of the UV Index is also helpful for keeping your family safe under the kiwi sun.
The UV Index is a measure of the intensity of UV radiation. The larger the number, the more intense the UV. In New Zealand, its maximum summer value is generally about 12, but it can exceed 13 in the far North. Values of 10 or more should be considered as "extreme". The current UV forecasts can be found on the Niwa website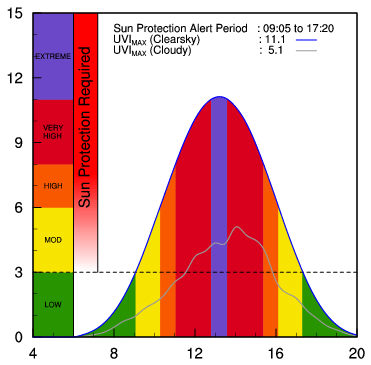 In New Zealand, the most important time to wear sunglasses is from 10am to 4pm, from September through to April, just as with other forms of sun protection. This is when the rays are at their most dangerous (high & above). However sun protection ideally should be worn from 9am to 6pm (moderate rating 3 and above).
Types of Lenses
There are several types of lenses in sunglasses. Understanding what each can provide will help you to purchase the sunglasses that are right for you and your child.
T.A.C -Tri Acetate Cellulose: These offer superior quality, 100% protection (UV 400), are lightweight, scratch resistant and highly impact resistant.
Polycarbonate: These lenses offer superior quality, 100% protection (UV 400), are scratch resistant, shatterproof and lightweight.
Polarised: Filters reflective glare making them great for clearer vision, removing glare from water and snow.
Colour of lenses
The colour of the lens does not indicate the level of protection. The shading of the lens is categorised from 1 to 4. Kids Eyes glasses are category 2 or 3.
Category 2: reduces a medium amount of total light

Category 3: reduces a higher amount of total light
Grey Lens: Colours remain true, reduces eye strain and fatigue, no colour distortion
Pink Lens: Enhances visibility against blue and green backgrounds, gives a light pink view of the world
Blue Lens: Like grey, colours remain true, reduces eye strain and fatigue
Cancer Society – Be SunSmart
The Cancer Society of New Zealand is the leading organisation dedicated to reducing the incidence of cancer. Their advice is to avoid getting sunburned by being SunSmart when Ultra Violet Radiation levels are high (between September and April, especially between the hours of 10am and 4pm). Remember that skin can burn in as little as 15 minutes in the midday New Zealand summer sun.
SunSmart Tips:
Play in the shade - whenever possible stay out of the sun but remember that UV radiation can bounce off surfaces like water and sand so keep applying the sunscreen.
Top off the togs - rash tops are fantastic for helping to protect delicate skin when playing in the water.
Wear a hat - broad-brimmed hats are the best for protecting faces, necks and ears.
Sunglasses are more than just a cool accessory – sunglasses that meet the New Zealand Standard can help to protect eyes from harmful rays.
Slop it on - develop a habit of applying sunscreen before venturing out into the sun (and remembering to top it up)
This article was written by Kids Eyes and Kidspot .