Healthy Snacks for Sports Days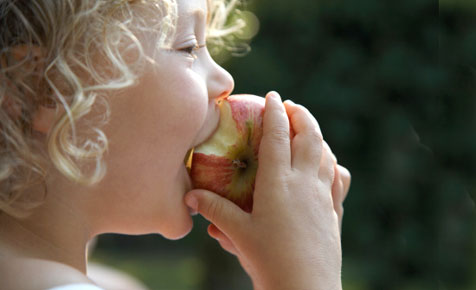 Whether your child is shooting goals, defending a try or swimming laps like a fish, sport can certainly work up a kid's appetite. To avoid the temptation of reaching for the chips or sweets to fill them up, try offering kids these healthy snack alternatives that will give them the energy they need to do their best on the field, in the pool or on the court.
For snacks at half-time or after sports matches, offer foods that are "portable", that is, snacks that can be eaten whilst stood on the sidelines or that can be taken along to the sporting venue. Use small rolls to make sandwiches that fit easily into kids' hands or choose fruits that are easy to gobble down without the need for peeling and cutting. Reusable storage tubs are handy for taking along raw carrot or celery sticks or high fibre breakfast cereal (hold the milk!). Transporting your half-time goodies in an insulated bag will help to keep them fresh.
On the ball!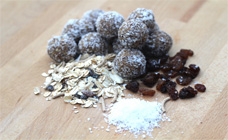 These little balls of flavour are exceptionally easy to make in a food processor. Just make sure you make enough for the whole team!
Try the Cereal Balls recipe
Forget shop-bought, make homemade muesli bars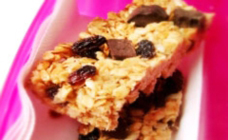 Here's a muesli bar that tastes just as good (if not better!) than the packaged kind from the supermarket. Kids will love the flavour and being energy-rich they will fuel little bodies right up until the final whistle.
Try the Homemade Muesli Bars recipe
Get on a roll
These Date & Pecan Rolls feature a 'cool' circular shape that the kids will love - it makes them look like a giant soft cookie! Just omit the nuts if there's any allergies.
Try these Date & Pecan Rolls

Healthy carrot & oat Muffins ... with a secret sauce!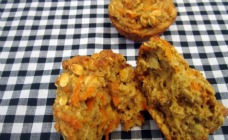 Using wholemela flour, and oats, the sweetness for these muffins comes from the natural flavour of the carrot and unsweetened apple sauce.
Try the Carrot & Oat Muffins recipe


It's fruit kids, but not as we know it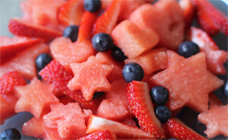 Give fruit salad some zing - cut the fruit pieces into cute shapes, add some berries for colour and you've got a party mix of fruit!.
Try the Hearts & Stars Fruit Salad recipe
Eat your veggies!
These Veggie Pikelets are a great way to get the kids to eat more vegetables. Serve with a tasty sauce or dip, such as natural yoghurt flavoured with a smidge of curry and you've got a hit.
Try the Veggie Pikelets recipe
Mini chocolate chip muffins for mini champs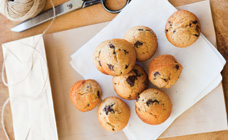 This healthier version of a kid's favourite holds a dark secret ... chopped dark chocolate instead of chocolate chips! Whip up a batch to enjoy at the next post-match team talk.
Try the Mini Chocolate Chip Muffins recipe
Who can resist these extra special chips?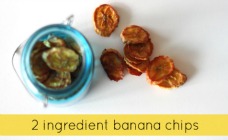 Baked in the oven and with just lemon juice added, these banana chips are full of potassium for a healthy heart.
Try the Baked Banana Chips recipe
For snacking on the go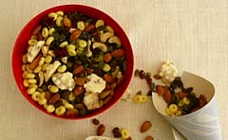 Dried cranberry and dark chocolate bits add a hint of naughtiness to this otherwise super-healthy mix so the kids still feel they are having a treat.
Try the Trail Mix recipe