Busting bad-news myths about teens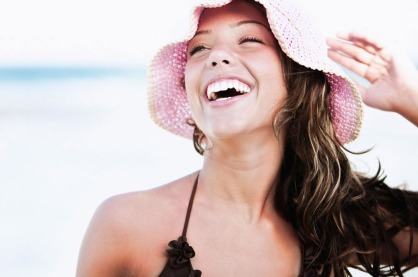 Teenagers often get a bad rap. It can sound like every teen is moody, getting drunk, having sex, being bullied and experimenting with drugs from the moment they hit adolescence.
Yet the facts and figures can tell a different story – and many experts in the area of adolescent health and support are urging parents to promote the good news rather than normalising more risky or unacceptable behaviours.
Robyn Richardson, who is national manager program development at Life Education Australia – which provides drug and health education at schools around Australia – says that it's important kids don't grow up thinking it's normal for teens to smoke, for example, or that they'll probably be bullied, "because the figures don't support that".
She calls on parents to equip themselves with the information available and challenge those myths, pointing out that a higher percentage don't drink to excess and have never smoked or been cyberbullied.
The truth about our teens
Smoking: A 2009 New Zealand Tobacco Use Survey showed that 18% of youth aged between 15-19 describe themselves as current smokers. So parents should point out to their kids that at least 82 percent of teens don't smoke.
Sex: Not every teenager is having sex – in fact, 2008 figures shown that about 75 percent of Year 10 students (aged about 16) had never had sex and about half of Year 12 students (average age: 18).
Alcohol: According to a 2009/2010 Drinking Behaviours Report, 32 percent of people aged 16-18 reported using alcohol on more than 3 occasions in the past month.
Cyberbullying: In 2007, 1 in 5 High School students reported being cyberbullied.
Cannabis: 24.8 percent of children aged 16-17 reported using cannabis in 2008. There is limited research on drug use by younger children in NZ, but in Australia only 14 percent of all secondary school students aged between 12 and 17 years reported using cannabis (marijuana) at some time in their life, according to the 2008 Australian secondary school students' use of tobacco, alcohol, and over-the-counter and illicit substances. That means that a whopping 86 percent never have.
Ecstasy: More than 97 percent of teens aged under 18 have never used ecstasy.
This article was written for Kidspot and is based on an article originally posted by Fiona Baker on parenting.kidspot.com.au. Sources include LIfe Education Australia and drugfoundation.org.nz.
Find more Tweens to Teens articles