Teens and drinking: How to set boundaries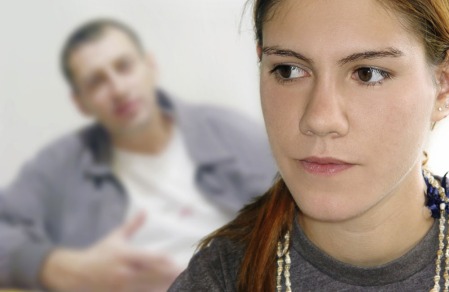 Setting boundaries and establishing rules around the use of alcohol for teenage children, and managing teenage attitudes to alcohol, is a challenge all parents have to face.
As more information becomes available about the risks associated with teenage drinking, parents are desperately looking for advice on how to set appropriate boundaries and rules around alcohol that will protect their teenage children from the risks of teenage alcohol intoxication.
How to set boundaries for underage alcohol consumption
Setting boundaries and establishing appropriate rules about alcohol with teenagers brings us to one of the trickiest challenges of all. Many families will just take the hard line that teenagers and alcohol don't mix, but as they get older, many teenagers will want to experiment with alcohol. Social pressures and encouragement from peers will become more powerful, so it is not surprising that young people will push the boundaries and experiment with underage drinking.
When it comes to rules and boundaries there is no 'one size fits all' approach. Alcohol plays a different role in every New Zealand family and different parents have different views on alcohol - some parents choose not to drink, others drink with every family meal and others only drink at celebrations and social gatherings. What is right for your family is your choice, however, whatever you decide to do, make sure your decisions are based on facts and relevant information, including drinking laws and underage alcohol consumption.
Research clearly states that alcohol can damage the development of teenagers' brains. Therefore, it is important to delay the introduction of alcohol for as long as possible while the brain is still developing. Drinking alcohol too early in life can lead to a greater risk of developing alcohol-related problems later in life.
Practical tips for parents
Examine your own behaviours and attitudes to alcohol. What message is your child picking up from observing your drinking behaviour? What boundaries around alcohol do you have for yourself? Discuss this with your partner and agree on some new rules.
Communicate your concerns about drinking alcohol to your teen. Discuss the range of risks involved and the impact on their physical, psychological and social health. They may not agree with your views on the matter but they need to understand why you have created the rules that exist in your home.
Involve your teenager in the development of the rules. As you and your partner decide on the rules and boundaries have your teenager with you. They may not like the rules but they are more likely to follow them if they understand your reasoning.
Set realistic and appropriate consequences and discuss them with your teen. Exercise the consequences if your rules are broken.
Renegotiate rules as they become dated – every six months. If you've created a set of rules around alcohol for a 15 year old, these need to be re-examined to suit different stages in your teen's development. Your child is going through a variety of physical and psychological changes as a teenager and it is important that the rules you set are suitable.
Reward good behaviour. If your teen is following the rules you have set make sure you acknowledge it. They'll appreciate the gesture and be more likely to keep following them as a result.
This article was written for Kidspot by Drinkwise Australia and is based on an article originally posted on parenting.kidspot.com.au.
Find more Tweens to Teens articles