Second week of parenthood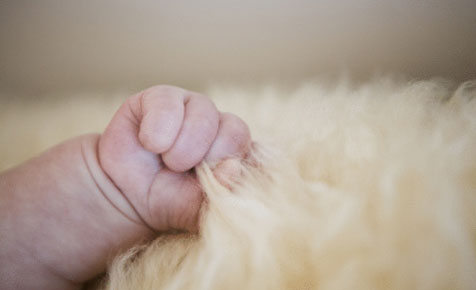 You're now in the second week of parenthood - how are you holding up? Not so good? Don't worry, things will eventually get easier. We promise. Some of you might still be on a new baby high - feeling elated and giddy (perhaps it's the sleep deprivation?) -- while others are suddenly starting to crash. You might be excited to feel the Baby Blues fog lifting, or maybe you're stressing that you still don't feel a connection with the baby. Yes, the beginning can be rocky, breastfeeding difficult, and all of it completely disorienting. Parenting takes practice and you're learning as you go. Plus, your body has quite a bit of recovery left to do.
We're sure you still have questions - and lots of them - so Kidspot continues this survival guide to break down all the stuff you need to know to get yourself comfortable: from baby basics like feeding and nappies, to your baby's health, to your health (don't forget about mum's needs!). We're here to help you understand exactly what's going on - and, more importantly, what exactly is normal (though in parenting, there are many versions of normal). We'll help you navigate these early weeks and answer your questions the best we can. And feel free to contribute to our forums as you find your own coping strategies.
But as always, don't forget the most important resource of all - your instincts. No one knows your baby - and your body - like you do. So read as much as you can but also stop and listen to the things your body and your hunches are telling you. You're the mum, after all.
To read more about getting to know your baby:
This article was written by Linda Drummond for Kidspot, New Zealand's leading pregnancy and parenting resource.