Parenting a 12 week old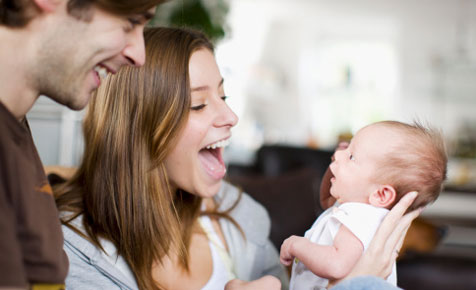 Congratulations, you're parenting a 12 week old. Your baby is no longer a newborn but has well and truly moved into babyhood. As each month passes, you'll start to feel more accustomed to your new role, schedule and lifestyle - but that's not to say you won't be overwhelmed or confused from time to time, with brand new concerns popping up along the way.
Continue to follow Kidspot's guide to break down everything you might be concerned about - from your baby's new sleep schedule to your desire for a simple romantic dinner. There will always be varying degrees of what's normal, and perhaps some of your concerns are covered in previous or future guides (like returning to work, teething or cradle cap), but we'll try to provide as much insight as possible into the third month with your little one. Also check in with our forums to find solutions for other pressing problems.
As you're reading through these pages, remember that all of the experts, studies and guidelines aren't nearly as important as your own motherly instincts. So read for understanding and reassurance, but also remember to listen to your own intuition - after all, mums are usually right.
Related stories:
Baby's sleep advice
Travel with your baby
Breastfeeding and taking care of yourself
This article was written by Linda Drummond for Kidspot, New Zealand's leading pregnancy and parenting resource.