What to pack when leaving the house with a newborn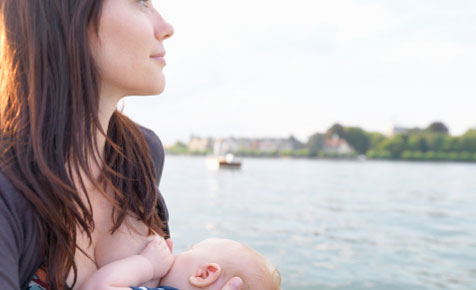 The first time you pack for a day-out with your baby it might seem like you're packing for a week-long holiday. But it's best to be prepared and to ensure that you have everything you need in your nappy bag - no matter what situation arises.
Nappies and clothes:
6-10 Newborn Nappies (depending on the length of your outing)
Baby wipes. You can buy 'travel packs', or decant some of your home supply into a resealable bag.
Changing pad (and small towel if baby doesn't appreciate the cold mat!)
2 or 3 changes of clothes for the inevitable vomit mess or bowel explosion
1 or 2 extra pairs of socks
Weather-appropriate accessories like a warm winter hat, a wide-brimmed summer hat, and/or mittens
Blankets -- heavy and/or lightweight, depending on the season
Bag(s) for soiled clothes and nappies
Comfort Items:
If your baby starts to develop an attachment to a blanket or stuffed animal, we recommend buying two of the item - one for the nappy bag, one for home. That way there's less of a chance of losing it and it'll be easier to swap and wash when one gets dirty .
Small toy, rattle or cloth book
Soothers, if you're using them
Feeding:
For breastfed babies:
A blanket or cloth to cover you (if you so desire) for public feeding sessions
2-3 bibs
Burp cloth
Easy snacks and water for you
For formula-fed babies:
Bottles
Cans or packets of formula
Boiled water if using powdered or concentrated formula
Baby products for safety and hygiene:
Nappy cream ointment
Cotton balls/tissues
Baby sunblock
Hand sanitiser (for you and guests, not for the baby!)
An emergency card with contact information
Related stories:
Written by Linda Drummond for Kidspot, New Zealand's leading pregnancy and parenting resource.