10 great ways to decorate for Easter
You can celebrate Easter this year in style - your own style - by crafting some lovely decorations to display around your home or to give to friends and family.
We've compiled 10 of our best Easter crafting ideas that we hope will inspire you to get busy and make this year's Easter long weekend your most stylish one yet.
Happy Easter!
1. Decorative blown eggs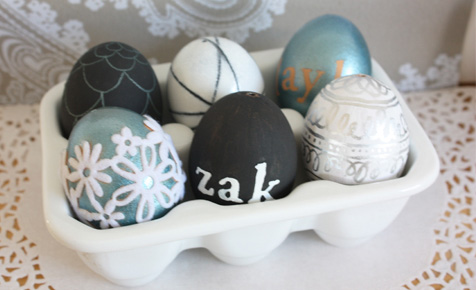 Decorative eggs are a popular Easter tradition, but you'll want to make sure the contents of the eggs have been 'blown' (removed) before decorating them. After all, no-one wants their pretty dyed or decorated egg to go rotten while it sits on the table!

Learn how to pierce a hidden spot on the egg and blow out its contents here. It isn't difficult to do but it is delicate, so expect a few egg casualties in the process.
Once you've blown your eggs it's time to beautify them. Try one of four different ways to dye your eggs here. Or forget the dye and decorate them instead with these five stylishly crafty alternatives.
Read more:
2. Wool-wrapped Easter tree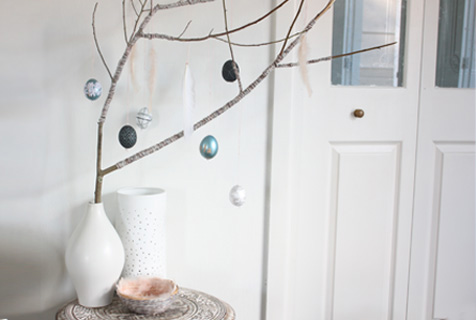 If there are pretty ornaments such as blown eggs on offer, it's only right that they should be put on display, non? And what prettier way to do this than to hang them?
Create a stunning wool-wrapped Easter tree or branch. Set it in a heavy-bottomed and stable vase and style it up by wrapping parts of the branches in wool. Then you can hang your decorated blown eggs from its branches. Gorgeous!
Read more:
3. Felt Easter basket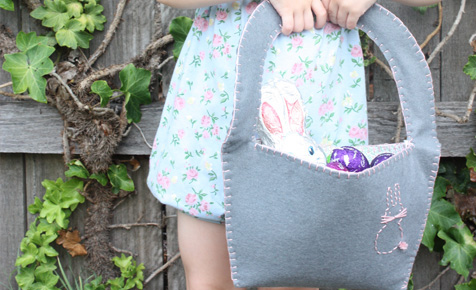 An Easter basket is an essential item for that all important Easter egg hunt on Easter Sunday. This year, why don't you make your chocolate sleuths their very own felt Easter basket to carry while they turn the garden over in the search for Easter treats?
These super cute Easter baskets are made from felt and fabric and can be as decorated as simply or as decoratively as you like. You could even try embroidering the child's name to make it more personalised.
Read more:
​
4. Easter feather bowl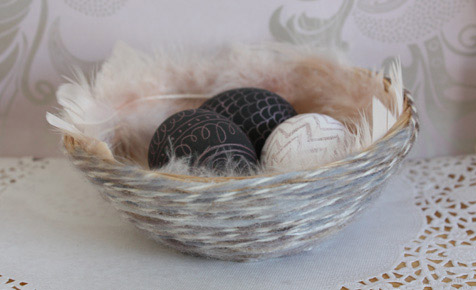 Here's another stunning way to display your eggs - a woolly Easter feather bowl.
This feathery bowl is wrapped in wool and is as soft as a real bird's nest. It's a really pretty and versatile decoration, so you could keep it on display after Easter so everyone who comes to your home will be able to admire your crafty prowess.
Read more:
5. Easter terrarium
The very best thing about making an Easter terrarium is that these lovely decorations require little maintenance and tend to thrive on neglect!
This Easter Terrarium would make a stunning centrepiece on the Easter dining table this year. And the kids will have a great time helping you put it together.
Read more:
6. Chocolate Easter eggs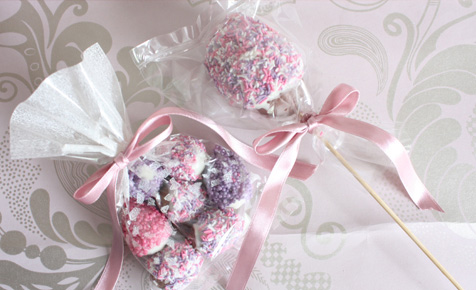 Making your own chocolates at Easter time is almost as good as eating them! Why not try it this year and make your own chocolate Easter bunny as a gift for friends and family? And, as an added little bonus, you could also include a few additional sweets inside your bunny for a surprise!
But if making your own chocolates just seems like way too much hard work, we've got an alternative that will prove just as popular. Buy some small, solid chocolate eggs from the supermarket and customise them. Take off the wrapper, dip them in melted white chocolate and cover with sprinkles. Easy as.
Read more:
7. Easter Bunny bunting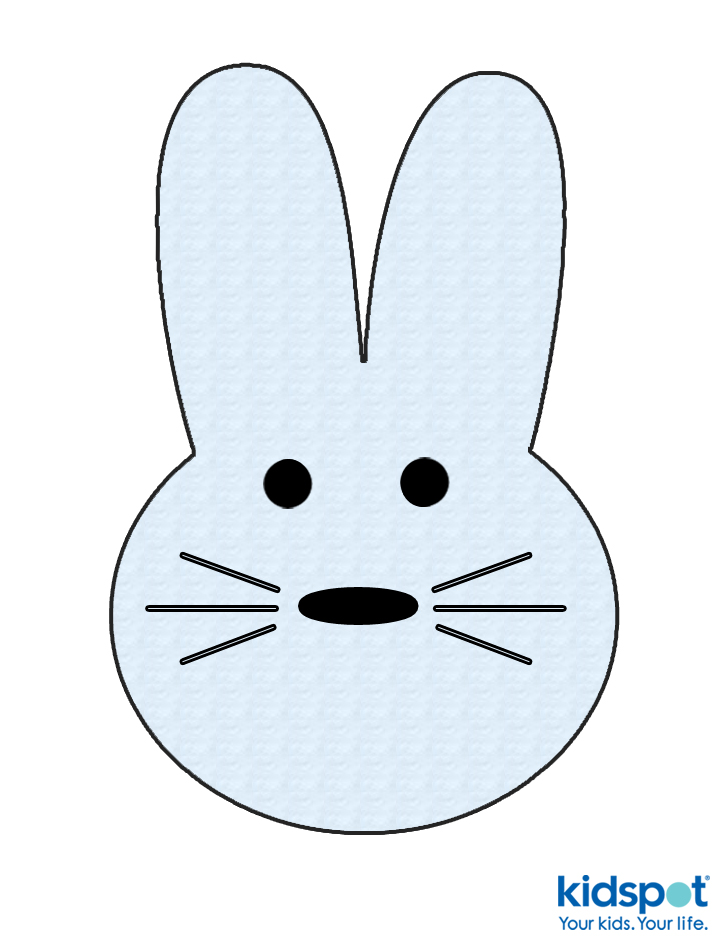 Hands up who loves the Easter Bunny? This very cute Easter Bunny bunting can be hung anywhere you like - in the family room, outside near the barbecue or even in your child's room.
This fun craft activity can be a family event - just print out the FREE bunting printable, devise a production line, and have everyone make a crafty contribution to each bunny. The best part is that you can make as many or as few as you like.
Hop to it!
Read more:
8. Easter Eggshell vases
Eggshells are the perfect waterproof receptacle for a bunch of tiny flowers and make a cute and fun Easter table decoration or gift. Each Easter eggshell vase is a masterpiece of decoupage and are just gorgeous to have around.
While you're doing the tricky-sticky bits, send the kids outside collecting sweet little flowers to put inside each vase.
Read more:
9. Easter window decorations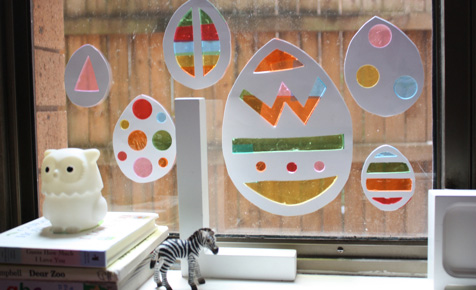 What better way to welcome your guests to your home this Easter than to display some pretty Easter egg window decorations? With just white paper and some colourful cellophane, you can make some delightful decorations that will stream rainbows of colour through your windows.
While they will look terrific stuck to your windows, they can look even better hung at different heights and in different sizes to catch the light and appear to seemingly float in the air.
But one of the best things about this activity is that you can get the kids in on it to help.
Read more:
10. Little Easter egg pinatas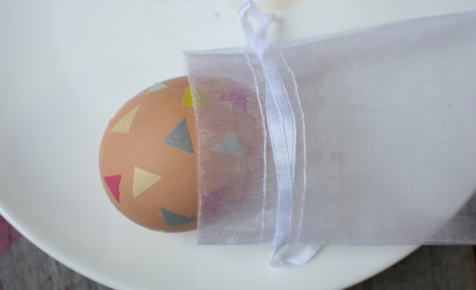 These cute Easter egg pinatas will make sweet little Easter gifts for friends and family at Easter. Just simply fill a decorated blown egg with M&M's Minis.
Pop the eggs into a gift bag and tie with a ribbon to finish.
Read more:
Browse Kidspot Easter crafts and feast ideas: