What your health in pregnancy may reveal about your future
By
Melanie Hearse
|
August 20, 2014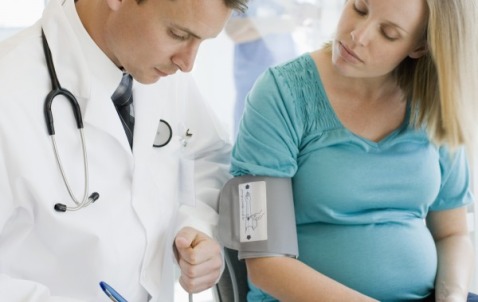 A recent research paper released by physicians at the Society for Maternal-Fetal Medicine builds a strong case for complications in pregnancy providing an early indicator of future heart disease risks. Their hypothesis was based on the premise that the demands of pregnancy on the cardiovascular and metabolic systems are some of the highest the body will endure.
Pregnancy and your health
"Pregnancy is essentially a cardiovascular stress test," explained Graeme N. Smith, MD, PhD, FRCSC, Professor of Obstetrics and Gynecology and Biomedical and Molecular Sciences at Kingston General Hospital, Queen's University and co-author of the report. "Common pregnancy complications such as pre-eclampsia, gestational hypertension, gestational diabetes, gestational impaired glucose intolerance, clinically significant placental abruption, preterm birth and/or delivery of a growth restricted baby are perhaps the earliest clinically identifiable markers for a woman's increased risk of premature cardiovascular disease (CVD) and cardiovascular death."
Heart disease and women
The Heart Foundation says cardiovascular disease (heart, stroke and blood vessel disease) is still the leading cause of death in New Zealand – accounting for 30% of deaths annually, 2514 women died of heart disease in 2010. The signs of heart disease are not always obvious – even high blood pressure and cholesterol levels can simmer under the surface of a seemingly health body with no symptoms. Unaddressed, high blood pressure forces your heart to work harder to pump blood to your vital organs, leading to cardiovascular health conditions, and high cholesterol levels can lead to hardened blood vessels which could become clogged with plaque. This can lead to a heart attack or stroke – and you don't have to be overweight to have elevated levels.
Early detection is always best when it comes to health conditions, and cardiovascular disease is no exception. There are a number of screening tests that can be done to aid in early detection of heart disease – cholesterol levels and blood pressure being two common examples.
What you can do
Your best partner in disease preventing crime is your GP. It's not routine practice for CVD-related conditions in pregnancy to be flagged on your general medical files, or for early detection screening to be recommended on the basis of them. Rather than wait for policy to catch up, DIY is a good option – if you suffer any of these complications during pregnancy, talk to your GP about the risks and request regular testing.
Part two of the equation is lifestyle. While there can be a genetic component at play, heart disease is also influenced by lifestyle choices. In the simplest terms, fresh is best, get a good mix of wholegrains, dairy, fruit and vegetables, lean meats or other protein and plenty of water, limiting sugary drinks and snacks, or fatty foods; and get in 30 minutes of moderate intensity physical activity a day. Stick to the recommendations of no more than two standard drinks per day, and if you are a smoker, getting help to quit could make a huge difference to your heart health (and cancer risk). If you are unsure about how to set up a healthy diet you can see an accredited practising dietician, or talk to your GP.
Related pregnancy health articles
This article was written by Melanie Hearse for Kidspot.com.au and has been adapted for Kidspot.co.nz