11 precious things about parenting preschoolers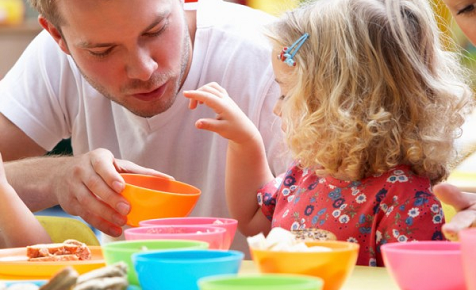 Turbulent. Challenging. Exasperating. Exhausting. Welcome to the preschool years, a roller coaster ride of highs and lows. Where reason and logic fail, mystery and confusion prevail. The early years of parenting can be particularly challenging. I should know – I am parenting three preschoolers concurrently! These emotionally charged years, while exhausting and confusing, are unique years as a parent. Little kids imbue most days with magic and possibility. Parenting young children is defined by extremes: extreme happiness, extreme frustration and extreme love. They are a kaleidoscope of fun and funny, frustrating and fabulous.
Here are 11 precious things about parenting preschoolers:
1. Curiosity
Small children are inquisitive souls, asking seemingly hundreds of questions a day. The eyes and ears of an inquisitive, ever questioning child is both fascinating and refreshing. At this young age they are free of bias, prejudice and judgment. Their innocence allows them the capacity to treat everyone equally.
2. Living in the moment
One of the wonderful things about young children is their ability to live in the present, without distraction. Unlike adults, they don't dwell on the past, or worry about the future. Preschoolers have the extraordinary capacity to disappear into a moment. Life is all about what is in front of them at that point in time: the blocks; the balls; the picture they are drawing; the play they are acting out.
3. Possibility
At a young age, life is full of possibility. Even a single day can involve major milestones, opportunities and new discoveries. As adults we tend to get stuck in routines and rigid thinking. Seeing the world around us through our kids' eyes can be very liberating. Often what they show us is both surprising and revealing. This is a great privilege.
4. Creativity
Young children are inherently "outside the box" thinkers because, to them, there really is no box. This is the creative spark unimpeded by the boundaries of reason and logic. You only have to look at a drawing your preschooler has created to witness creativity at play. Where we may see scribble on a page, they see an entire narrative.
5. Sponges
Young children's brains are like sponges; soaking up life's experiences and embracing new knowledge. They learn with acceptance, without blinkers and preconceptions. Watching them learn is a great lesson in what it means to really listen and feel. I especially love when they ask a question that makes you stop and think and, as you ponder the answer, it's almost as though you are considering it for the first time.
6. No inhibitions
Preschoolers, unlike adults, are uninhibited. They say the funniest things that can make you implode with laughter or die of embarrassment. Sometimes both. They speak and act impulsively. One time my daughter shrieked at full volume for me to see the lady with a baby in her tummy. Rather unfortunately, the lady was not pregnant.
7. Forgiveness
Young children are so forgiving. They don't hold grudges, they can bridge the gap between crying and laughter in an instant and vice versa. Whatever your failing or mistake, they will unreservedly forgive you from the bottom of their generous hearts.
8. Straight shooters
I have three preschoolers and I am continually amazed at how literal they are. Whilst they are incredibly perceptive, they don't get irony. The same goes for sarcasm and snark. Everything is what it is. When I said to my 3-year-old recently, I had a hole in my tummy I was so hungry, she replied with eyes wide, "Can I see?"
9. Affection
They love to cuddle. Just for fun. Nothing beats a spontaneous cuddle and smothering from your child. In an instant they have the extraordinary capacity to lift your mood and brighten your day with this simple act of love.
10. They think you're beautiful
Now this one is truly special. Even when you're having a bad day – a sleep-deprived, makeup-free, unwashed hair day, they think you're gorgeous. And on the odd occasion they see you "dressed up" they are mesmerised by the beauty they genuinely see.
11. Simplicity
Life is simple in the world of a preschooler. It requires very little to make them happy. Although I say, "I love you" to my children often, there's even fewer words that make their faces light up. And it's these two, simple words: "Lets play."
Have you got a preschooler? What do you love best about them?
This article was written by Michaela Fox for Kidspot, New Zealand's favourite parenting website for everyday inspiration.