Book review - Rooms To Love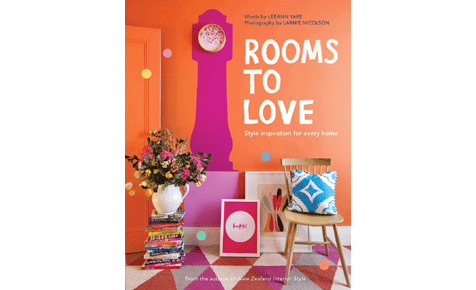 Book Review: Rooms to Love - style inspiration for every home. Words by Leeann Yare, Photography by Larnie Nicolson. RRP $65. Published by Penguin.
In a beautiful moment of the stars aligning, 'Rooms to Love' arrived for review just as we are planning an extension and redecoration of our kitchen/dining/living room.
We had blissfully set off down this path thinking we were a better version (if not older) of Jo and Damo from 'The Block'. Hmmm - not so much! It turns out we had no idea what 'style' we were after. "We need a mood board" my 'veteran of reality house renovation shows' husband declared.
Thinking, again erroneously, that this would a cinch, off I set with my scissors and sticky tape only to discover that I was mixing my styles. My mood board looked like a cacophony of emotions.
But then 'Rooms to Love' came to my rescue. Each part of the house is covered (including the outdoor entertaining area) and a variety of themes offered. Basically, if you were doing your whole house you could say - "well I'll have the 'Perfectly Pared' entrance, the 'Paint by Numbers' children's bedroom and for the master, I think we'll run with the 'All grown up'".
'Rooms to Love' is effectively a collection of mood boards - all with funky names.
Packed with lovely photos, 'Rooms to Love' is a handy tool if you are decorating, or a beautiful coffee table book that is fun to dip in and out of, and dream a little. It is also reassurringly unfussy - LeeAnn Yare is an advocate of loving what you have in your home but that it should also be functional. She gives you permission to throw away the rules - but gives you advice on how to pull all your bits together in to a beautiful room.
t turns out I prefer the 'Prim and Proper' kitchen style and this will run nicely with the 'Contemporary Move' living/dining. And, I suspect Jo and Damo may have found some inspiration in this book too as some of the decor looks, well, familiar!
This book review was written for Kidspot by Robyn Cody
Want to be a book reviewer for Kidspot?
The Kidspot Book Club is on the hunt for mums who love to read. Join the Club and let us know what you would like to review!