Book review - Maori art for kids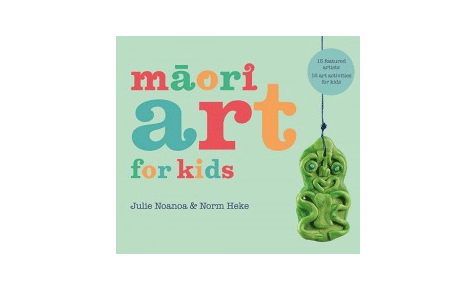 Book Review: Maori art for kids by Julia Noanoa and Norm Heke RRP $34.99 (hardback) and $24.99 (paperback). Published by Craig Potton Publishing
This delightful book is a feast of 15 stunning Maori art pieces by contemporary NZ artists. Each artist introduces themselves and their taonga (treasure) with an explanation of the object, it's significance, use and the traditional and contemporary materials used.
Then follows simple instructions with photos for how children can make their own version. Materials used are commonly available and utilise recycled items that you are likely to have, where possible. Children are encouraged to use their own interpretation and creativity.
Unlike many craft books, there are a good selection of crafts that will appeal to both genders plus there are many skills used including painting, gluing, stamp making, sketching and/or tracing, hand sewing, measuring.
The crafts themselves are simple and effective and most are not too time consuming - once the materials are gathered they could be completed inside an hour.
Not only would this book appeal to educators of children, this is also a great craft book to have at home. Targeted at 7 years plus.
This book review was written for Kidspot by Robyn Cody
Want to be a book reviewer for Kidspot?
The Kidspot Book Club is on the hunt for mums who love to read. Join the Club and let us know what you would like to review!