Sending your teen to University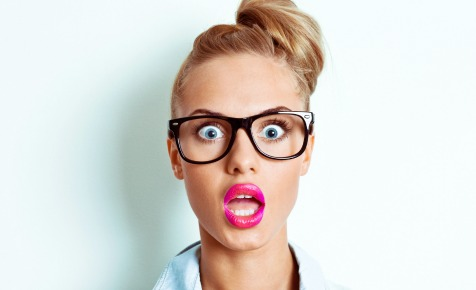 It probably only seems like yesterday that you were dropping off your child (or unfurling them from your leg) for their first day of kindergarten. Now they're about to embark on tertiary education.
While hopefully they're all over the concepts of mat time and lunch boxes, they could probably still do with a little bit of the parental helping hand you gave them in those early days of scratchy woollen jumpers and t-bars shoes. Yes, your son or daughter is an adult in terms of being able to legally drink, vote and acquire a full sleeve tattoo, but they may find university as strange as their first day in front of a blackboard.
Here are some common issues that first years grapple with, and tips for how you can help your teen acclimatise to uni life.
Trouble with time-management
Unfortunately, there is common perception amongst school leavers that university is a bludge compared to the rigours of Year 12. Low contact hours and non-compulsory attendance of classes are often taken too literally, and teenagers accustomed to more intensive monitoring from their school teachers may revel in the comparative freedom.
Unfortunately, by the time they grapple with the true meaning of 'independent learning' they may have several fail grades stamped permanently on their academic transcript, a big HELP debt for subjects they didn't pass and wounded self-confidence.
How you can help
It may be low-tech and old-fashioned, but an enormous wall planner purchased from a stationary super store is the key to good time management. Once that's stuck on the wall above the desk, have your son or daughter download and print their subject outlines. These are available to students prior to the semester commencing, and contain assessment details, due dates and attendance requirements.
Together, write up all the assignment due dates on the wall planner and also a proposed start date for each assessment piece. For big assignments, students should give themselves a good four weeks to properly select a topic, conduct research, and write their essay/report. Allow three weeks for smaller assignments.
Also, carefully read together the attendance requirements listed in the subject outline. There is often a compulsory number of classes that must be attended. If there's no minimum attendance, make sure your teen is aware that good marks for exams and reflective essays are the result of showing up regularly at classes and keeping up with the subject's weekly reading.
Aside from this early-semester planning, you can help by discussing with your child how many hours they need to work in their job for them to earn enough to cover basic expenses. It is less than ideal for full-time uni students to be working an additional 30-40 hours in a supermarket or bar. If you are in a position to financially help (particularly for living-out-of-homers), do so, or maybe you can query whether they really need to save up for that epic overseas trip right now.
Intimidation
Some students struggle in their first year at uni because they are uncertain about how much help they can seek from their lecturers. Aside from timetabled classes it can be difficult to gauge a uni teacher's availability, and for shy students, knocking on an academic's office door is like addressing the UN General Assembly.
How you can help
Check the subject outline or lecturer's staff web page for their email address, phone number and consultation times. Your son or daughter can email a query about anything to do with their course and expect a response within 48 hours. They can also ask for an appointment, or knock on their lecturer's door during student consultation hours.
If you think your child may be uncertain about how to address or speak to their lecturer or tutor, reinforce to them the importance of good manners and respect. Emails to lecturers that read like text messages are a big no-no.
Course or subject dissatisfaction
It is fairly easy to spot a student who would rather be watching Parliament question time than attend class. When they are present, they're blatantly texting or checking Facebook; they never, ever do the assigned weekly tutorial reading, and they're not shy of yawning and rolling their eyes at the mere suggestion they contribute to class discussions.
The majority of students are great participants, but some choose subjects – and possibly entire courses – in which they have zero natural interest. With such a low level of engagement, and an unpleasant attitude to their teacher and classmates, it's unlikely they will do well.
How you can help
If your child has been offered a place in a course which wasn't their first, second or even third preference, have a chat about whether really want to accept it. Perhaps they'd rather defer for a year and have a good think during that period about their professional future. Also, make sure they're not enrolling in subjects or accepting course offers just to please you. You might want them to be an Antarctic scientist, tax lawyer or counter-terrorism specialist, but if they'd rather be something much different, they will end up loathing their course and resenting you.
Loneliness
Uni students usually only see their classmates for a couple of hours each week. If they have moved cities or left small communities to attend uni, they will have few old schoolmates to enjoy a coffee and debrief with. It is difficult to develop new friendships on a large campus, and alienation can result.
How you can help
Clubs! Universities have dozens and dozens of different student-run clubs, and your child will be certain to find at least one that matches their extracurricular interests – whether it be chocolate-imbibing, movie-going, badminton-playing or political consciousness-raising. Regular get-togethers with like-minded students are the best – and quickest – way for your son or daughter to form a network and relieve some of that awful loneliness. Give them a good prod to join one or two clubs during Orientation Week.
Depression and anxiety
Some students don't manage the newness of university study and their mood can plummet. Their workload can also prove so overwhelming that they become frozen by anxiety.
How you can help
If your child is suffering from low moods, encourage them to seek out counselling and other support services available at their uni. Also, if their ability to study becomes severely hampered, they may be able to apply for special consideration. The very last thing both lecturers and parents want is students dropping out in first year because they're not fully aware of the support available to them.
And one last thing: Ignore any opinions you may hear that first year uni students are old enough to manage with zero parental help. Sure, some 18 year olds are as ferociously capable as Katniss Everdeen in The Hunger Games, but many sink. Just like Year 13, the stakes are too high to let them drown.
This article was written for Madeleine Hamilton for Kidspot - New Zealand's number one resource for parents of teenage children.