Informed and guilt-free bottle feeding
Parents are entitled to the best information about feeding their baby, regardless of how they choose to feed. Jane Barry takes a look at a new book that offers just that.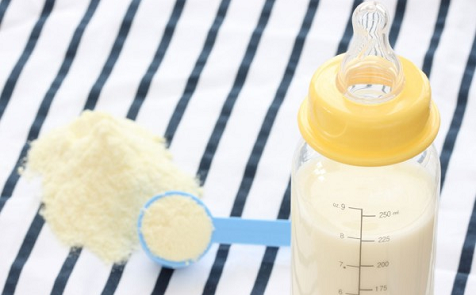 The stats
Plunket statistics show that breastfeeding rates in New Zealand sit around 66% of babies being exclusively/fully breastfed at 6 weeks of age. However, this number drops off quickly. At six months of age only 25 percent of babies are exclusively/fully breastfed.
There are plenty of factors that contribute to this – whether it's breastfeeding difficulties, changes in circumstance, or illness – but what it means is that 75 percent of babies are not getting breast milk and are being fed formula milk.
However, when it comes to resources regarding bottle feeding, there is a vast difference in the quantity and quality compared to breastfeeding information. Some would say this is because we need to see breastfeeding as the "default" way to feed our babies and that providing any more than basic facts about bottle feeding could potentially sway mothers in that direction.
There is no arguing that breast is best, and when possible, mums should exclusively breastfeed for the first 6 months of baby's life. But isn't it important that those who are unable to breastfeed, for whatever reason, have suitable information available as well?
The pressure
Mums can be the best source of emotional support for each other, but have also been known to see parenting as an "arena" or forum for competitiveness. There has become a notion that breastfeeding mothers are somehow more authentic or worthy, and though it is not held by everyone, it's definitely present and every few years comes back under the spotlight.
We need to remember that what is right for some may not be right for all – that's the great human condition, of course. So when books like this come out, they help us to acknowledge the importance of choice, diversity and importantly, free will when it comes to childrearing.
It also serves as a reminder that babies who are not being breastfed also have a right to high quality nutrition. In years past we've experienced the alternative and believe me, it's got nothing to recommend it. Scalded cow's milk modified with water and white sugar and daily multivitamin drops are a vastly inferior alternative to current infant formula standards and quality control practices.
Babies under the age of 12 months who aren't being breastfed need formula; that's the way it is. Bottle feeding mothers are entitled to the same standard of evidence-based information as those who are breastfeeding.
The book
A new book, Guilt-free Bottle Feeding (Finch), has been written specifically for parents who want and are entitled to the best bottle feeding information available.
Co-authored by Madeleine Morris and British paediatrician, Dr. Sasha Howard, the book provides helpful information and support for mothers who bottle feed. The authors are clear this is not an anti-breastfeeding guide and acknowledge breastfeeding to be all that it is, but it addresses the misinformationa and judgements surrounding bottle feeding.
Recently, Kidspot spoke with Madeleine, who revealed having her first child in the United Kingdom three years ago was the catalyst for writing her book.
"I had breast reduction surgery years before which meant I couldn't exclusively breastfeed, and had to supplement with formula. I was OK with this. But I saw friends of mine go through the most terrible time because of pressure to breastfeed," says Madeleine.
"One friend, in particular, was put on such a strict breastfeeding regime in hospital after a particularly traumatic birth she didn't sleep for five days."
"Unsurprisingly, she swiftly developed post-natal depression. There was so much emphasis put on breastfeeding with absolutely no regard for the health of the mother. It made me angry." She adds.
Since then Madeleine has undertaken significant amounts of research to produce a book which will no doubt generate a little controversy.
The notion that breastfed babies are superior in looks, intellect, health and demeanour, to their bottle-fed counterparts, is a myth according to the book's authors.
They expand by saying the sense of guilt and shame which can accompany bottle feeding takes precious energy and focus away from what truly matters e.g. "Am I happy and is my baby happy as well?"
The purpose of the book is really summed up in its subtitle – Why your formula-fed baby can be happy, healthy and smart. Importantly, they will not automatically become "fat, sick or stupid". Bottle-fed babies can be just as emotionally attached and connected to their mothers as breastfed babies.
Acknowledging that many bottle-fed babies happen to thrive and be happy is long overdue. So too, is accepting bottle feeding as a solution, not a problem.
This article was written by Jane Barry, freelance parenting consultant, copywriter and director of www.mybabybaby.com.au and adapted for Kidspot NZ.
Breastfeeding is best for babies and provides many benefits. World Health Organisation guidelines recommend exclusively breastfeeding for the first six months, with continued breastfeeding along with appropriate complementary food up to two years and beyond. Combined breast and bottle feeding in the first weeks of life may reduce the supply of your own breast milk. Always consult your doctor, midwife or health care professional for advice about feeding your baby. This post is part of the Early Life Nutrition story.