Vital nutritional requirements for your baby
Find out four ways you can give your child essential nutrition when they enter the second half of their first 1000 days.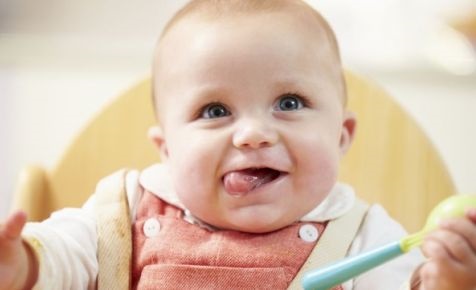 According to an Early Life Nutrition report, you can help to protect your child against the threat of obesity, type 2 diabetes, heart disease and allergy in later life by paying particular attention to yours and their nutrition from conception right through to when they turn three.
From the experts:
"Most women know what not to eat during pregnancy, but not enough parents recognise the things they can do to reduce their child's risk of disease in later life," said neonatologist Associate Professor John Sinn.
"Pre-conception, pregnancy, infancy and early childhood represent critical windows of opportunity for parents to adopt lifestyle changes and nutritional strategies that can ... lower the risks of their children developing certain allergic and metabolic diseases in later life," said Dr Sinn.
The report contains recommendations to maximise foetal and childhood development during the period in which the key foundations of future health are formed.
"Nutrition is one of the most easily modified environmental factors during early life, and has been shown to strongly influence foetal growth and development," said Dr Sinn.
The report recommends the following, evidence-based actions as a way to maximise childhood development and help reduce the risk of metabolic and allergic disease in later life, during baby's second six months.
1. Continue breastfeeding: Maintain breast milk as main source of fluid for as long as possible and avoid cows' milk
2. Feed your baby iron rich foods
3. Expand the variety of tastes and textures you offer your baby
4. Develop healthy tastes: When introducing solids avoid honey, added salt, sugar and excess saturated fat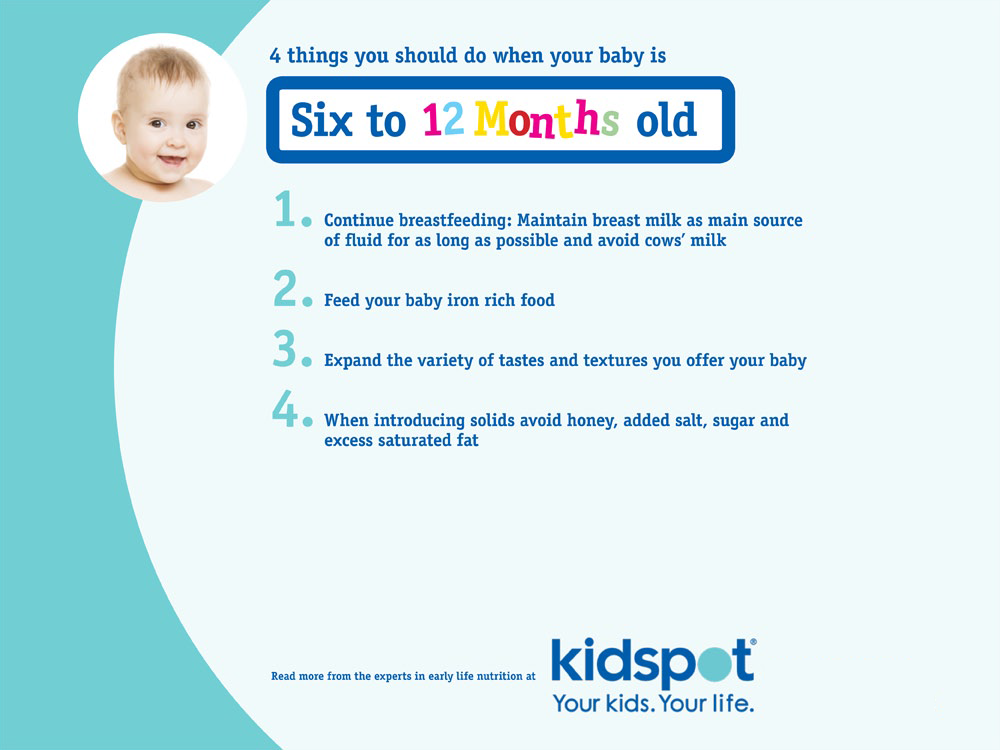 This article was written by Margaret Rafferty for Kidspot, New Zealand's favourite parenting resource for Early Life Nutrition.
Breastfeeding is best for babies and provides many benefits. Combined breast and bottle feeding in the first weeks of life may reduce the supply of your own breast milk. Always consult your doctor, midwife or health care professional for advice about feeding your baby. This post is part of the Early Life Nutrition story.