Why you should consider screening during and after pregnancy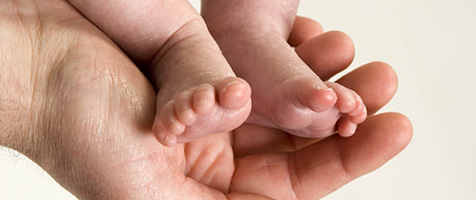 When you're pregnant and just after you've had your baby, you'll be offered a range of tests, often as part of national screening programmes. Think of screening as an early warning system, a way to find out if your baby has an increased chance of having or developing a particular condition. Most screening shows no increased risk, but if testing does detect an increased chance, that doesn't mean that your baby definitely has a particular condition – it simply means that further tests are needed.
Working your way through all the information and advice can seem overwhelming, but your midwife or doctor are there to answer any questions you may have and explain the importance of knowing what tests you're agreeing to and what options you have at all stages of the process. They'll also help you prepare for the unlikely event your results show an increased risk.
There are also online resources you can visit, including the National Screening Unit website, which provides information on the national screening programmes for the following tests offered to pregnant women:
a blood test for HIV
tests to tell you about the chances of your baby having Down syndrome or some other rare conditions.
It also contains information about tests you'll be offered soon after your baby is born:
a heel prick test for your baby to check for more than 20 disorders that could make your baby very sick
a hearing test.
Some of these tests are recommended and others are entirely optional, but whichever test you're considering, it is always your decision whether or not you or your baby are tested. Your midwife or doctor, or the National Screening Unit website, can direct you to information including pamphlets, online resources and other organisations that can help you make your decision.
This article was written for the National Screening Unit and Kidspot
This article contains general information only and is not intended to replace advice from a qualified health professional.